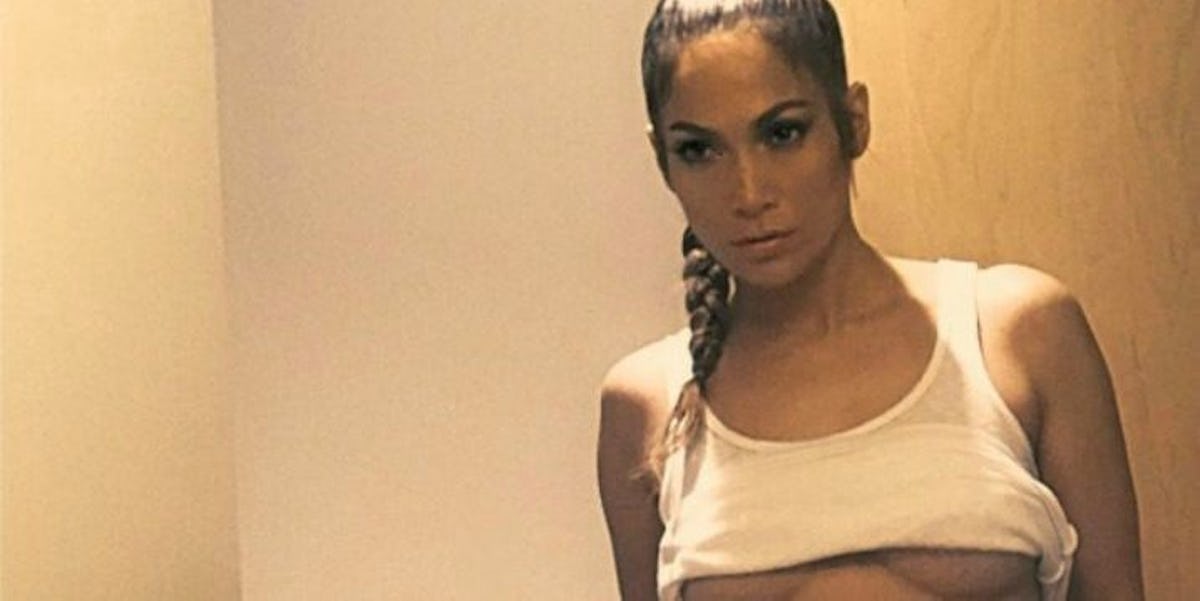 JLo Is 47 Years Old And Has Better Abs Than You Probably Ever Will
Instagram
If you live in the Northeast, you're probably watching the snow fall while working from home inside your lonely apartment.
Jennifer Lopez, though, is reportedly on vacation with her new boyfriend, Alex Rodriguez, in the Bahamas. Life isn't fair, is it?
According to Us Weekly, JLo, who is 47 years old mind you, was photographed outside the Baker's Bay Golf & Ocean Club wearing a lime green sports bra and looking hawt AF!
How is this woman 47 years old? I mean, just look at those abs!
According to Us Weekly, Friday, March 10, Lopez and A-Rod, 41, took a private jet from Miami to the Bahamas for a casual weekend vacation.
I spend my weekends at the Irish pub down the block, drinking to the point where I think I'm on vacation in Dublin, but hey, we all have to do what feels right.
Just days before the pair jetted to the Bahamas, a source reportedly confirmed the relationship to Us Weekly.
Speaking on Jennifer Lopez and A-Rod, that source said,
They started hanging out a couple of weeks ago. It's been really secretive.
According to Us Weekly, another source confirmed Lopez, 47, and A-Rod, 41, started dating, at least in part, because they're able to connect over both being parents.
Speaking on their relationship, a source told Us Weekly,
They're in the same place in their lives, they both have kids around the same age.
This is so adorable. It's one thing for these two to be in love, but it makes it that much cuter they're apparently bonding over the fact they both have kids.
Let's get back to talking about that green sports bra and those abs, though. Jennifer Lopez is 47 years old, but I swear she's aging backward.
Jennifer "Benjamin Button" Lopez, amiright???
You could do 8,000 crunches every week for a year, and you still wouldn't have abs like JLo.
Citations: Jennifer Lopez Works Up a Sweat in Lime Green Sports Bra on Bahamas Vacation With Alex Rodriguez (Us Weekly)