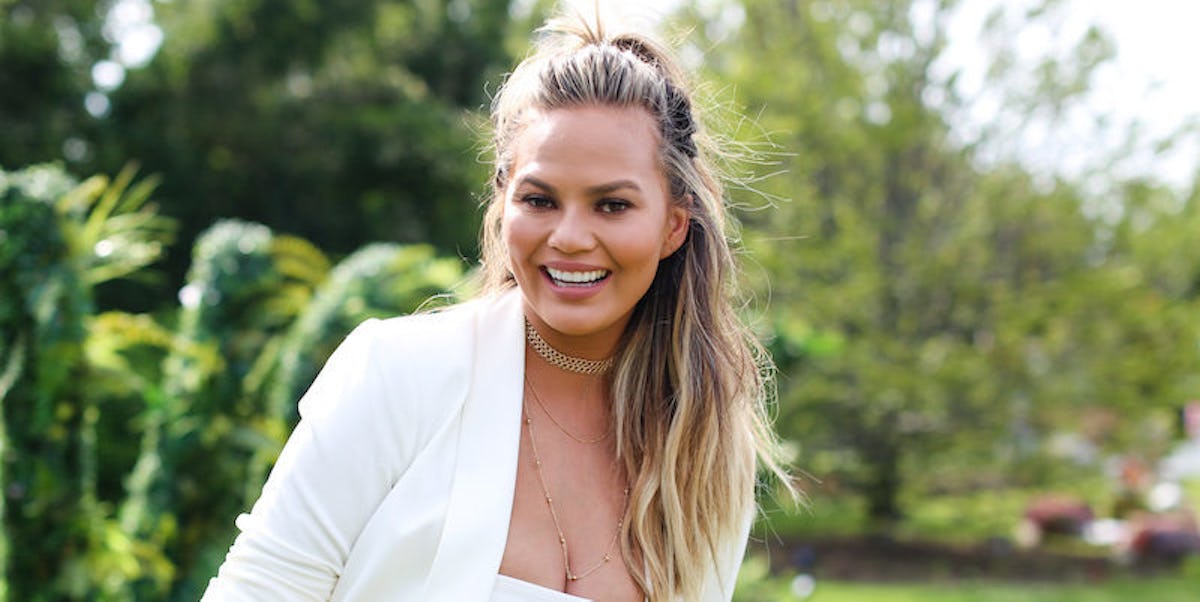 Chrissy Teigen Revealed How She Feels About Being Naked After Giving Birth
REX/Shutterstock
Life hasn't exactly been easy for Chrissy Teigen following the birth of baby Luna. The 30-year-old model is speaking out about her recent struggles involving her post-baby body.
Teigen, who's been gracing the covers of magazines like Sports Illustrated in nothing but itsy-bitsy, teeny-weeny bikinis, is now leaning more toward one-piece bikinis instead.
She's just not completely comfortable with her post-baby body.
In a recent interview with People, Chrissy Teigen revealed,
Every shoot I have right now, I request like all one-pieces please or anything high-waisted. I'm still definitely not comfortable. I think I'm fine in clothes. But am I comfortable naked or in a bikini? Not exactly yet.
The TRESemmé spokeswoman continues to work on rebuilding her confidence while raising her first child with 37-year-old John Legend.
Not to mention, her schedule is always jam-packed.
Remember that time she appeared in Fergie's music video while breastfeeding baby Luna? Yeah, it's safe to say her personal life overlaps with her professional life sometimes! The show must go on.
Chrissy continued,
I really just try to wear things that make me feel a little more confident.
Instead, she opts for pencil skirts, tailored trousers, high-waisted denim, silk dresses and one-piece bikinis.
Stars like Bar Refaeli and Blake Lively have been just as public about their struggles with regaining confidence in their physical appearance following the birth of their children.
While both of these particular celebs have dedicated under eight months to getting back into shape, it's only been four months since Teigen gave birth. She's still got some time to hunker down in the gym when she can.
In addition to not being comfortable in certain outfits following the birth of Luna Simone, Teigen has also had to make a few other adjustments. She said,
I've always liked to appear like everything is a little more effortless than it is. But I definitely just don't have the time, obviously… It's so hard. There's no time. It's like cooking now. I love cooking, I love showering, I love cooking, but there's no time.
There are also those painful, long nights when Luna just won't fall asleep...
So, what's Chrissy's advice to maintaining your sanity and trying not to lose your composure as a parent? She suggested,
Take a class or two. I didn't and I kinda wish I did sometimes. But it makes everything fun and exciting because, man, kids they keep you on your toes. Just know that once you think everything is going perfectly and nothing is wrong, they're going to flip it on you. And you have to be really ready to just adjust and laugh at it.
I'm sure John Legend being a great dad and husband helps somewhat, right?!
Chrissy told People,
Make sure that you have such a strong bond with your partner, too, because there are days you're gonna look over at him — or her — and be like, 'Ugh.'
Ah, so THAT'S the secret to parental success. Noted.
Citations: Chrissy Teigen: I'm Not Exactly Comfortable Being Naked Yet with My Post-Baby Body (People)