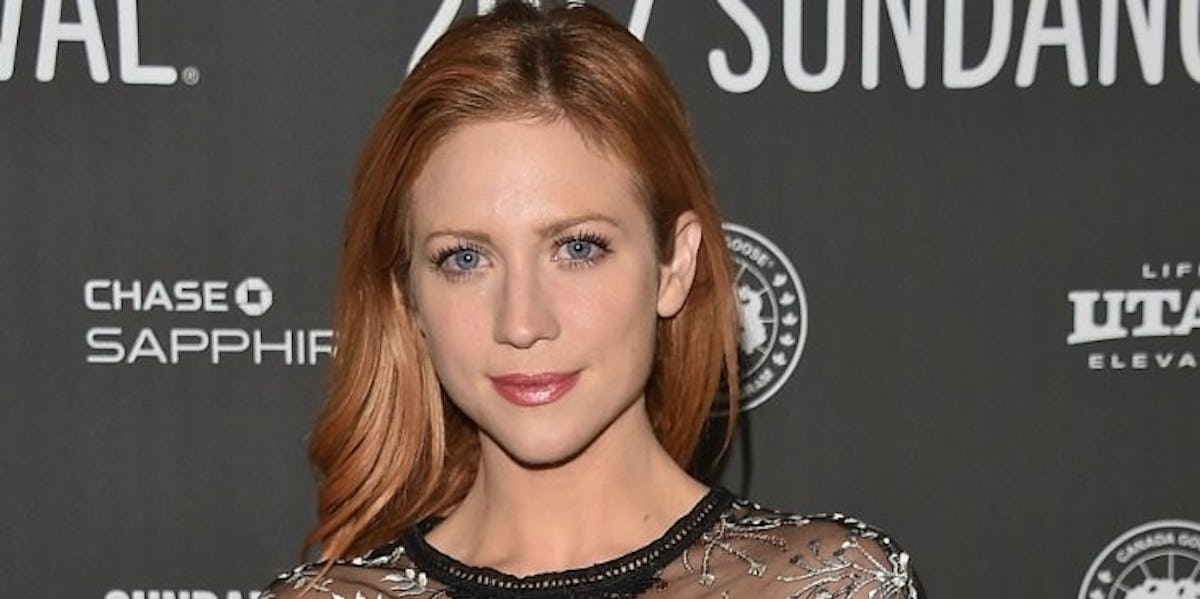 Brittany Snow Dishes On What Fans Can Expect From 'Pitch Perfect 3' – EXCLUSIVE
Getty Images/Alberto E. Rodriguez
You know (and love) her from teen classics like John Tucker Must Die, Pitch Perfect, and Hairspray. Recently, America's favorite girl-next-door has a lot going on. Elite Daily caught up with Brittany Snow to talk about upcoming projects, Pitch Perfect 3, and a cappella (aca-duh). Brittany Snow on Pitch Perfect 3 got me so, so excited for the release, and you definitely will be, too.
Speaking with Snow is a lot different than I thought it would be. Her voice is just as soft and maple-syrup-sweet as it sounds on the big-screen, but Snow speaks with a strong passion behind her words. Through her three appearances as Chloe Beale in the Pitch Perfect movies, a cappella has quickly become a skill she is dedicated to honing. As far as Pitch Perfect 3 goes, audiences can expect dancing and singing (as per usual), but the cast was given more freedom this time around. Brittany says,
I think what's different now is that we've kind of taken the movie to the next level. It's now more action-packed and it's definitely a lot more of us improving and being our own characters. We've really had a lot of fun with this one and making it our own. We were given a lot of freedom to do what we wanted to do ... So, hopefully, that works.
The cast has been playing their beloved "awesome nerds" since 2012, and that familiarity with their characters is sure to shine. The biggest difference is that the Barden Bellas aren't in college anymore. The trailer teases most of them actually sucking at adulting.
Being in the "real world" is terrible (trust me, I'm living it — what is a credit score?), and Snow agrees it "felt different" playing a post-grad Chloe:
I think it felt different playing Chloe this time around because I think we all are older and very familiar in how we play the characters and also just familiar with ourselves as we get older and so it was just a lot of ease with this one.
Snow says the filming was so easy with the cast because they just focused on being "in the moment with each other."
We just had a lot of fun, it wasn't so rigid in terms of what we had to do and the pressure of doing this movie, you know, so well. We really just wanted to be in the moment with each other and enjoy it — which I don't think we did on the first few. The first one — we didn't know that it was going to be much of a movie at all, we just kind of didn't know anything. And then the second one, I think we were all really... not pressured, but I guess we put the pressure on ourselves to make something that stood up to the first one. I think this one, we just really had fun so hopefully that comes across.
Portraying themselves as besties is easy for the cast of Pitch Perfect because they're legit BFFs in real life. Snow even lived with co-star Kelley Jakle, who plays Jessica in all the movies, for three years.
In fact, when I asked about Snow's favorite co-star she responds with, "Oh God, that would be like trying to choose a sibling or something." It's safe to say when it comes to working together musically, these ladies have clicked.
It's great working with all of the girls. They've come to be my best friends. I mean, I can honestly say that without it being a line or cheesy at all ... I respect all of their talents and they all are so  musically gifted, way more than I am. They all help me out a lot.
Although Snow and her co-stars had a great time filming, her character, Chloe, sounds like she's riding the struggle bus.
They're in the stage of life where they're trying to get past a cappella and move into the next stage of their life where they're going into jobs and trying to become adults out in the workforce. Chloe, I think, has the hardest time with that transition. She's still holding on to the idea that she will always be a Bella and what's to happen if she lets go.
Besides Chloe figuring out her life path, Snow dishes on the most difficult part of filming.
The hardest part I think for all of us — I think collectively we all agree — is singing while we're dancing because you're not exactly singing the lead most times. A couple of times I am in this one, which is lucky for me because I can just concentrate on the words, but most of the time we're making different sounds at different times and then your feet are doing something on a completely different rhythm. So, I think that's the hardest part is training how to do that.
Could've fooled me. I've never seen anything less than perfection from the Pitch Perfect cast.
Snow is undeniably extremely talented, and she's spreading the love with SweeTARTS to find the best collegiate a cappella group in the country.
When I found out [SweeTARTS] was doing a contest about a cappella, of course that's interesting to me because of the movies I've been in that showcase a cappella. I grew up eating SweeTARTS, my mom put them in my lunchbox everyday. So it was kind of really, I don't know, a perfect fit ... My best friend, Kelley Jakle, she's a professional a cappella person ... When this SweeTARTS partnership came about with the SoCal Vocals and an a cappella contest, it was kind of a seamless fit for me because my best friend is so musically gifted and so I really wanted to be a part of something that was going to showcase and support the a cappella community ... I have so much respect for her. I mean, she tries to teach me what a cappella is really all about and it's really difficult. It's not as easy as people think.
Snow continues,
It was a really great thing to be involved in because I think SweeTARTS really likes showcasing people's passions and supporting them regardless of what they're doing and the messaging behind what they want to achieve with this is something I really get behind, as well — which is following your passions even though it might seem a little weird or crazy. That's what I wanted to get behind as well ... SweeTARTS and I believe that those things that make us different and unique and the things that might not seem like the cool thing to do are actually what makes the world go round and what makes everything so fun.
To kick off the SweeTARTS Acapellooza Contest, USC's Reverse Osmosis and SoCal Vocals (of which Kelley Jakle is an alum) invited schools from across the nation to participate.
To enter, collegiate a cappella teams (between four and eight members) across the nation must create an original 20 to 30 second riff-off video, performing an original song while incorporating SweeTARTS Chewy Sours. Side note: THOSE ARE THE BEST CHEWY CANDIES, SORRY, SOURPATCH.
Enter using Twitter or Instagram with #SWTAcapelloozaContest by Sept. 24. Find the official rules on SweeTARTS website. The final group will win the grand prize to perform live at SweeTARTS Acapellooza Concert on Oct. 10 hosted by Brittany Snow, alongside the region's top collegiate musical group. If I had any musical talent, I would be all over this.
Besides spreading the aca-love around the country, Snow has been keeping busy with her non-profit, Love Is Louder. The organization is all about "supporting people in their endeavors or with themselves and what they're going through in life and really knowing that our differences are stronger than the things that divide us."
Obviously, Brittany Snow is using her time to make the world happy — which is amazing to see. I seriously cannot wait until Pitch Perfect 3 and the improv magic that comes with it.
Check out the entire Gen Why series and other videos on Facebook and the Bustle app across Apple TV, Roku, and Amazon Fire TV.