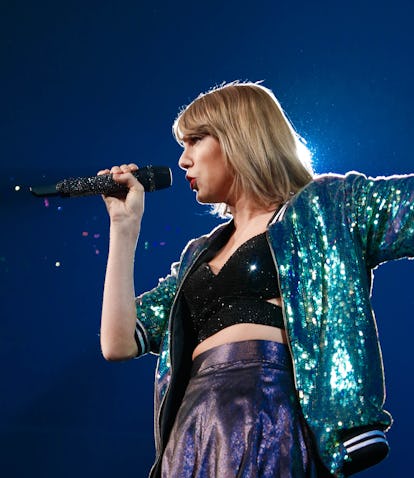 25 Artists Who Actually Write Their Own Music
They write for other celebs, too.
VCG/Visual China Group/Getty Images
When it comes to penning a "hit," some artists have the formula down to a science. There's a slew of stars who make it to the top of the Billboard charts time and time again, and it's no coincidence. Behind every big hit, there's a talented writer behind it. And while sometimes musicians enlist writers to pen their music for them, it's even more impressive when an artist writes their own tunes. In a time where fans value authenticity from celebrities more than ever, a lot of artists do write their own music.
Some artists are so skilled when it comes to stringing verses together, they've made a career penning songs for other artists. For example, Julia Michaels has written tons of hits including Selena Gomez's "Bad Liar." She's not the only superstar making a side hustle out of writing for others. Sia has written for Britney Spears and Shakira, while Jessie J helped write the masterpiece that is Miley Cyrus' "Party in the USA."
When it comes to artists who write their own music, you might be surprised by who makes the list. These are all the singers who prefer to hit the studio solo, or, at least, have a hand in co-writing their songs — plus, some of their most popular self-written tracks.
This article was originally published on