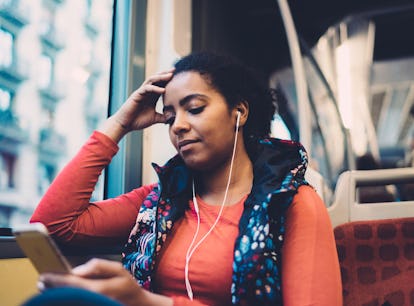 These 13 Songs About Unrequited Love Are Crushing But Cathartic
Sometimes, you just need a good cry.
martin-dm/E+/Getty Images
Falling in love is exciting, but finding out that the object of your affection doesn't feel the same way is devastating. They call it a crush for a reason, y'all. It's a sad fact of life knowing your feelings are not always going to be reciprocated, and as painful as it is when it happens, you're definitely not going to be the first person who's experienced this. There are countless songs about unrequited love, and even when you're feeling totally alone, it might help to know you're not the only one who's ever been crushed by a crush.
More often than not, unreciprocated feelings have nothing to do with you. It's possible that the person you're crushing on already has feelings for someone else. Your crush could actually be dating someone else. Even if your crush is single and available, there could be hundreds of other, legitimate reasons for the two of you not working out. And if the person you love doesn't feel the same way, that's not a reflection of your worth – ever. Unfortunately, that doesn't make it hurt any less, but tunes that capture this particular brand of heartbreak might. If you're looking to feel more understood and less alone, these songs about unrequited love are for you.
This article was originally published on