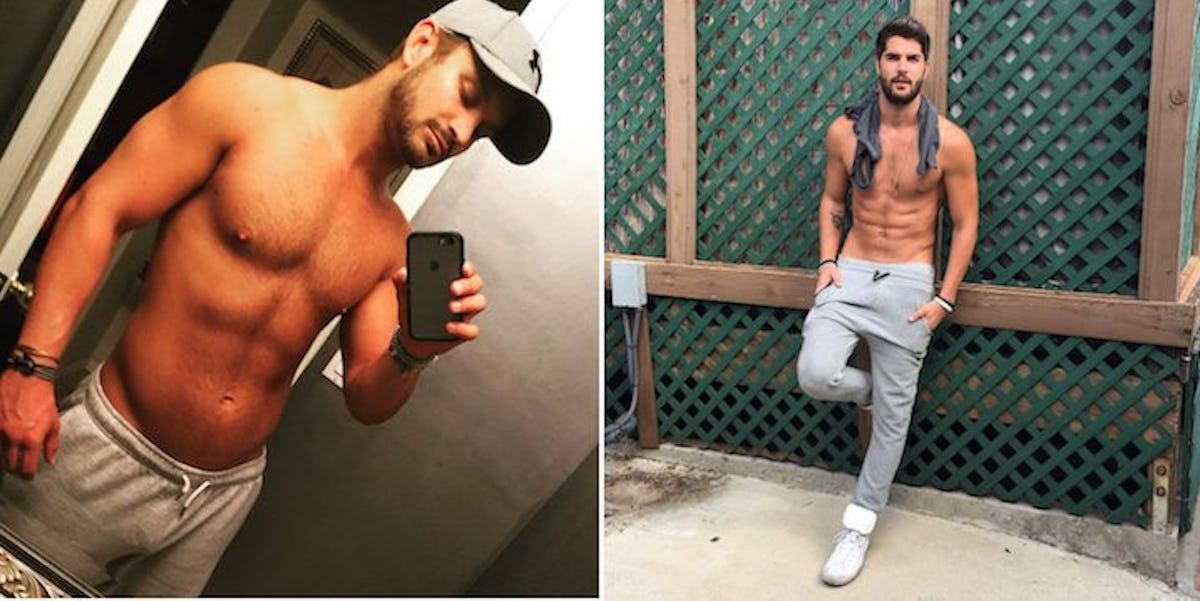 Sexy Pictures Of Men In Gray Sweatpants That Will Make You Drool Everywhere
InstagramInstagram
I appreciate men's style and the fashion opportunities presented exclusively for our gender.
With the right direction, guys are able to pull off quite the variety of outfits, whether decked out in a crisp suit and tie, or something more casual like reading glasses and a nice pair of cuffed jeans.
There's no doubt that all of the above mentions can morph a man from average to A+.
That being said, there's one particular article of clothing that requires me to be hosed down when worn in my presence: gray sweatpants.
Though relatively mundane, there's just something about that fleece material that gets me every single goddamn time.
Gray isn't the most exciting color, so it's more about what the wearer is able to convey while sporting 'em.
Men in gray sweatpants who are able to display sex appeal without looking like a schlub deserve some serious credit. When the elastic waistband strategically sits a few inches under their hips, and that chiseled V is prominently showing when shirtless... I mean, my god.
Can you imagine a more glorious sight than that? Excuse while I wipe the drool off my keyboard.
Also, let's get real for a hot second. Is it just me, or do gray sweatpants magnify any man's appendages by, like, six times the normal size? I mean, c'mon now.
Traditional dick imprints that you'd notice in a pair of basketball shorts just seem even more massive when caught by the light in a pair of sweats.
Trust me, I am NOT complaining, but there has to be some kind of magic involved.
Gray sweatpants are a gift to this planet, for sure, but I am still shook in the best way possible every time I see them.
Gentlemen, let me tell you something: As long as I am breathing, I demand this trend stay a thing.
Below, you'll find an ode to the gray sweatpants, featuring men in their glorious moments of comfort.
Bury me. I am dead.
Some people wish to fly, I wish to be those sweatpants.
Tattoos, beard and gray sweatpants? Is he taking applications?
Sir, you're only allowed one carry-on item. So please check what's in your pants.
#HaveMercy #ThisIsNotFair
This may be the only time a mirror selfie gets a free pass.
I envy whoever is in that dressing room next to him.
My eyes are crossing. I'm not sure where I'm supposed to look.
There are literally no flaws to this man.
I'm honestly not sure what's bigger: his biceps or his bulge.
Someone please let me find out where that V leads.
Thank god for that superhero tattoo because I need saving right now.
And just like that, I am spent.
Clean up on aisle five, please.