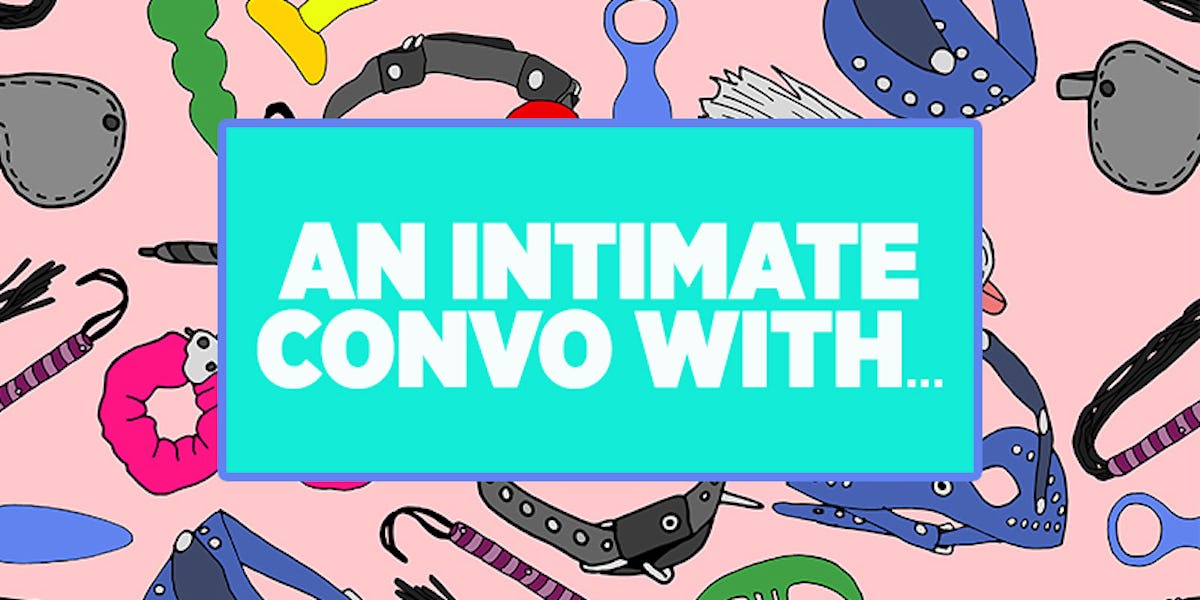 An Intimate Convo With A Porn Script Writer Who Wants Viewers To Love The Plot
Kylah Benes-Trapp
If you could write your very own porn script, what would it entail?
Which of the dozens of niche categories would you cater to? Will there be a pizza delivery man? An estranged housewife low on cash? Better yet, who's fucking who?
It's decisions like these that Bree Mills, adult writer, director and studio head of Girlsway (NSFW) makes every day.
The 35-year-old porn pro has been writing scene treatments and scripts for porn productions since 2013, and she's already been nominated for best director and screenplay for her all-girl film "The Turning" at the 2016 AVN awards — an event colloquially known as "the Oscars of porn."
Prior to launching her own all-girl studio, Mills worked as the director of marketing for another award-winning porn company, Gamma Entertainment, where a good chunk of her responsibility fell in examining trends in pornography.
Noting that lesbian porn was being perceived as unrealistic and largely reliant on male appeal, Mills and the ladies at Girlsway worked hard at shifting its perception. And with films like "Little Red: A Lesbian Fairy Tale" and "The Turning," Girlsway has done just that and experienced great success as a result.
To gain some more insight on the editorial skills required for writing for adult productions, I spoke to Mills about the tedious process of writing a porn script, how much of the acting — audible screams, punny jokes and choreography — is improvised and what people want most in their porn (PS: It's not what you think).
BB: How did you end up with this kind of job?
Mills: A dirty mind and a lot of drive! In actuality, I've worked in the adult industry for the past decade. I started my career in mainstream online marketing and ended up coming to Gamma and serving as their marketing director for many years.
I've always been fascinated by consumer habits and the content itself, so when Gamma decided to go into its own productions, I jumped at the chance to steer it.
Luckily, we hit some home runs, and I've been able to turn this into a career that I am extremely passionate about.
Bobby Box: What separates a porn script from a television script (aside from, you know, the whole having sex part)?
Mills: I try to write my scripts as true to the mainstream format as possible, and because I take an episodic approach, they end up being quite similar to television treatments.
All of our characters and plot points pivot around sexual situations, but that's not all that different from a lot of TV shows these days.
BB: Is there such a thing as a dramatic, compelling porn script? Or are people not looking for that kind of content when they want to get off?
Mills: There is definitely such a thing as compelling adult scripts ... you can see that across our industry. Viewers who enjoy "storyline porn" are there to get off BECAUSE of the story.
This style is not for everyone, but it's definitely a very large segment of adult consumers.
Viewers who enjoy 'storyline porn' are there to get off BECAUSE of the story.
BB: Does your script writing come from personal fantasies or what you think other people want to see?
Mills: It's usually a mix of ideas I've had personally or things I've wanted to see, with insights I've gathered from past productions or the market at large.
BB: How long is the standard porn script?
Mills: Mine are about 50 pages long and result in a final product that lasts between two to three hours.
BB: As the script's writer, do you choreograph their positions and dictate where they have sex?
Mills: It really depends on the script itself. Some positions are written in specifically, and some are created on set in collaboration with the actors.
BB: How important is dialogue in a porn script? Most people are watching for the sex, are they not?
Mills: Dialogue is key, especially for storyline porn. And it's not the obvious lines, either. It's all about understanding the fantasy and writing dialogue that captures all the little nuances about what really turns people on.
You can say, "Fuck me, step-mommy" over and over. Everyone's heard it. But it's the underlying, everyday things that will turn the wheel.
Dialogue is key, especially for storyline porn.
BB: Porn scripts are steeped in puns. Why all the puns?!
Mills: Because sex is so rooted in innuendos, I suppose...
BB: Do all porn scripts follow a certain formula? If so, what is that?
Mills: I think every writer is different, so I cannot speak for porn scripts at large. Mine follow certain conventions, but I always try to mix things up and challenge ourselves to do things differently.
BB: Why are there so many standard porn storylines in the industry that are continually recycled?
Mills: For many years, the story was considered secondary to the sex ... so a simple "real-life" setup and intro was all you needed to get yourself in the fantasy. Nowadays, it's often much more complex.
I want my viewers to feel a range of emotions beyond just ejaculation, so our stories and setups are sometimes 20 to 30 minutes long before a single article of clothing comes off. This greater attention to the plot allows us to expand beyond simple, continually recycled gags.
BB: How long does it take to write a standard porn script?
Mills: I take about two months to complete pre-production for each of my projects, a month of which is usually devoted to my storyboarding and script-writing process.
BB: How much of the script is improvised?
Mills: My scene treatments, which is how I write for our small productions, will often be expanded and improvised on set. My scripts are done almost to the letter, with only the sex scenes themselves including any ad lib.
BB: Do you have certain actors/actresses in mind when writing a part?
Mills: Almost always.
BB: Do you write dialogue for actors to shout or moan while they're having sex?
Mills: No, that is one thing I never script. My job through my writing is to help our actors understand and build their characters up to the point of the sexual encounter, so they can carry that emotion throughout the sex itself.
While directing, I may ask them to take their ad lib in certain directions, but I really try to avoid scripting those sequences. They are best left in the heat of the moment. You'll see that every single one of the sex scenes in my scripts are described in about two sentences.
BB: Why is porn acting not-so-great? Sometimes, it almost seems intentional. Is it?
Mills: Some actors are stronger than others. But not every performer in this business is geared toward storyline or feature productions. There are some fantastic, gonzo-style porn performers that aren't very interested in or talented at conventional acting.
BB: What are people REALLY into now, porn-wise? And how have your scripts been influenced by the public's current preferences?
Mills: Some of the most popular trends in storyline porn right now have to do with "family role play" dynamics, and that has definitely influenced a lot of my writing.
Sometimes, we'll see something that worked well in one story and spin an entire new series off around it, be it a popular character or plot line.
A recent example was our "Almost Caught" series, which developed after we saw that our fans really liked scenarios involving people having sex in public, risky situations.
BB: Based on your experience, what do people want to see most in their porn movies, script-wise?
Mills: Dialogue that really caters to and gets under the skin of a particular niche ... it's the smallest details that get you off.
Every porn fan has that one thing that they look for in a scene, so I try to understand them as much as possible, so I can write as many of those things into the script itself.
It's the smallest details that get you off.
BB: What are your favorite kind of scripts to write, and why?
Mills: I tend to gravitate toward absurdist characters and dark, twisted plots ... we call ourselves the Marvel Comics of lesbian porn for a reason!
I tend to gravitate toward absurdist characters and dark, twisted plots.
BB: What is the most difficult part of writing a porn script?
Mills: For me, it's getting that first scene out of my head and onto the page. Once that's done, the rest flows very quickly.
BB: How do you feel about porn parodies?
Mills: It's not my personal thing, but I can appreciate the attention to detail and work that goes into putting those productions on. I recently did a reimagining of the "Little Red Riding Hood" fairy tale, where I took the classic story and recreated my own version of it, and it was a super fun experience.
BB: To date, what is your crowning achievement in the porn industry?
Mills: Probably seeing several of my actresses from "The Turning" get nominated for lead acting awards at the AVNs — our equivalent of the Oscars. I write for our talent, so that was extremely rewarding.