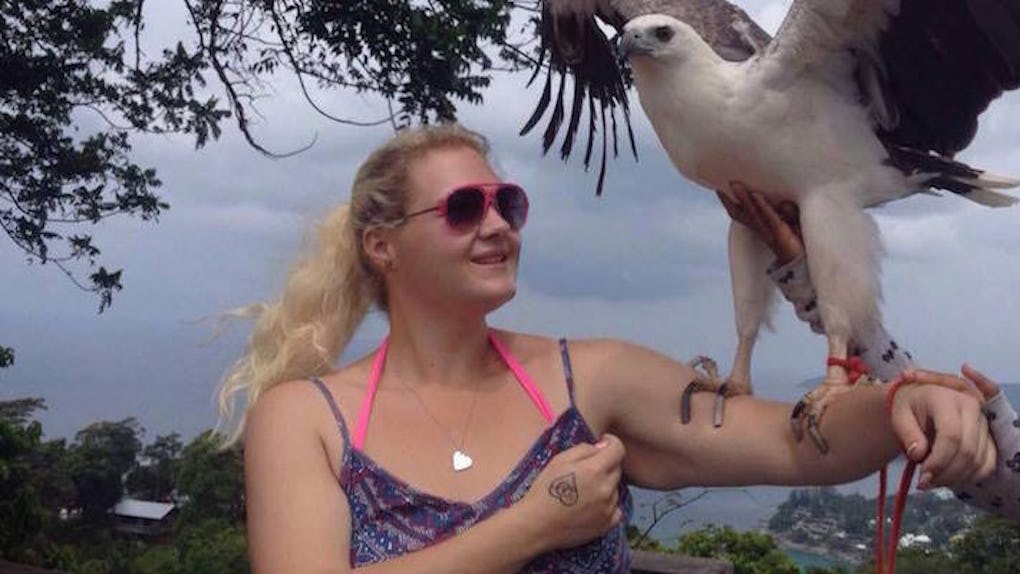 Facebook
Lucy Wolfe Charged With Sexual Abuse Of Baby After Pornographic Photos Found
If you're trying to get away with committing a crime, it's probably a good idea to cover up anything that can be used to easily reveal your identity.
You know, like your facial features, strange birthmarks and all of your unique tattoos.
Don't believe me? Just ask Lucy Wolfe, the 28-year-old nanny caught taking porn pics of a baby after cops spotted a tiny detail in one of the photographs.
Wolfe and her 39-year-old boyfriend, Damion Gaul, are being accused of sexually abusing a baby whose identity cannot be disclosed.
The couple allegedly carried out a series of sexual assaults on the baby, engaged in sexual activity in front of the child and took inappropriate photos.
According to Detective Constable Martin Harmer, Sussex Police received information about child porn on the internet and then began searching for a suspect.
Wolfe and Gaul were charged with the crime after forensic scientists matched the hands featured in the child pornography images to the hands of the nanny and her boyfriend.
More specifically, Wolfe had a tattoo on one of her hands that gave the couple's identities away.
Apparently, Wolfe and Gaul originally met online, after she had undergone gastric band surgery and had a newfound boost of confidence as a result of losing half her body weight.
After dating for some time, the couple developed a twisted desire for children and began abusing the child Wolfe nannied at the time, who was under 2 years old.
Wolfe and her boyfriend carried out multiple assaults on the baby and even took photos of the abuse.
On Friday, Wolfe and Gaul appeared at Chichester Crown Court where they pleaded guilty to various sexual offenses.
Wolfe confessed to taking indecent images of a child, engaging in sexual activity in the presence of a child and sexual assault by penetration of a child.
Gaul also admitted to the above charges, along with failing to comply with the requirements of a Registered Sexual Offender order.
During the sentencing, Judge Christopher Parker QC said Gaul and Wolfe were both "dangerous offenders" who were threats to children.
As a result of their crimes, Wolfe was sentenced to 10 years behind bars and is subject to a Sexual Harm Prevention Order (SHPO), which will limit her access to children and computers.
Gaul, on the other hand, was sentenced to life in prison and will be subject to a lifelong license condition, denying him access to children.
Citations: Ex-nanny who boasted of her love for children and admitted sexually abusing a baby after police matched hands shown in abuse pictures to hers is jailed for 10 years (MailOnline)