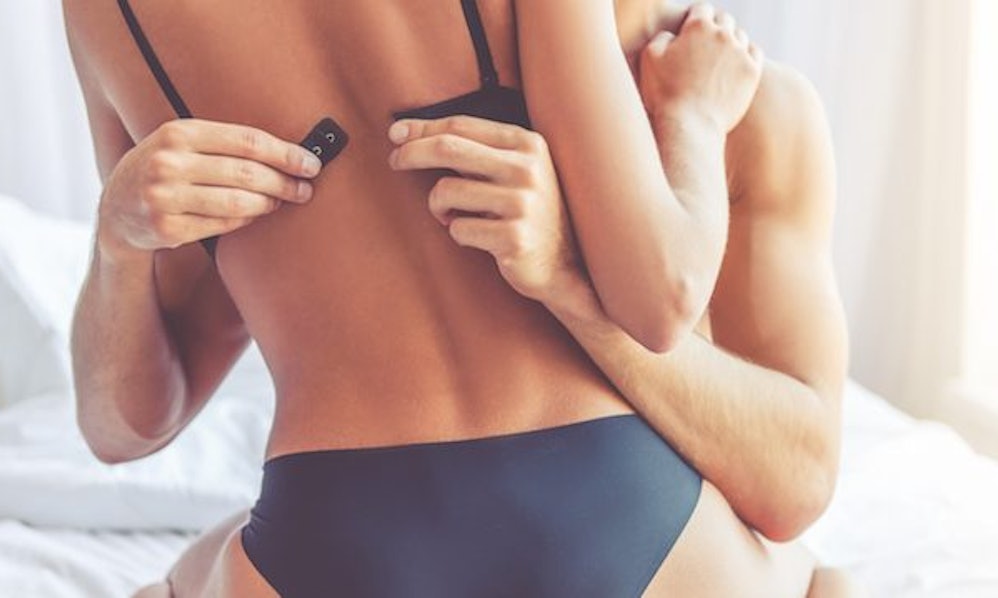 Shutterstock
19 Dirty Songs You Need To Add To Your Sex Playlist
I recently discovered the song "Tell Me" by Usher, and every single time I listen to it, I feel like I'm falling in love and having a thousands orgasms at once. It is an 8-minute-long, perfect combination of Usher crooning and crescendoing in a way that feels both extremely tender and sexual. If you're looking for dirty songs to have sex to, especially if you're feeling particularly ~romantic~, this song will not disappoint.
When it comes to making a really great sex playlist, you need songs that aren't cheesy (let's please retire "Let's Get It On" by Marvin Gaye) that mimic rhythms you might have in bed, and can easily fade into the background once you start getting really into it with your partner. I asked some of my friends and fellow millennials (anonymously) for the song they'd put on their sex playlist if they had one — or their favorite song on their already-existing sex playlist — and you'll seriously need to write these down because they are GOOD.
"Tell Me" by Usher
Usher - Topic on YouTube
"Novacane" by Frank Ocean
Djel on YouTube
"Pink + White" by Frank Ocean
"Do I Wanna Know" by Arctic Monkeys
Official Arctic Monkeys on YouTube
"Dive In" by Trey Songz
Trey Songz on YouTube
"HiiiJack" by SZA
iTunesOn on YouTube
"Chandelier" (Piano Version) by Sia
Sia on YouTube
"Strange Fruit" by Elijah Blake
Elijah Blake - Topic on YouTube
"Eyes On Fire" by Blue Foundation
Blue Foundation - Topic on YouTube
"Whatever You Like" by T.I.
Freshtopher on YouTube
"One Week Of Danger" (Demo Version) by The Virgins
Y1234567asdfghj on YouTube
"Ride" by SOMO
SoMoVEVO on YouTube
"Feel Like Making Love" by Bad Company
shortbusrider1108 on YouTube
"Hold It Against Me" by Britney Spears
BritneySpearsVEVO on YouTube
"Breathe On Me" by Britney Spears
Diego69159 on YouTube
"Untitled (How Does It Feel)" by D'Angelo
DAngeloVEVO on YouTube
"Night People" by You Me At Six
YouMeAtSixVEVO on YouTube
"You Know I Will" by badXchannels
SharpTone Records on YouTube
"Howlin' For You" by The Black Keys
TheEspath on YouTube
"Bad Blood" by NAO
NAO - Topic on YouTube
Now get ready to get down!
Check out the "Best of Elite Daily" stream in the Bustle App for more stories just like this!