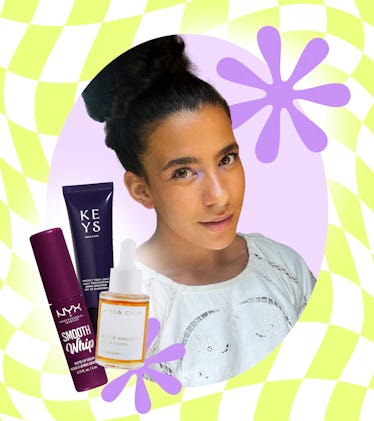 I'm A Beauty Editor, And I'm Obsessed With These August Beauty Launches
Serums and face masks and liners, oh my!
Amber Rambharose, Lindsay Hattrick, Keys Soulcare, NYX Cosmetics, Maya Chia
The sweatiest season is upon us, y'all. It's the time of year when any and all makeup starts melting off your face. In August, I usually start using waterproof eye makeup, not because I'm suddenly encountering a lot of water, but because my own body has turned against me and sweat is smearing my mascara, eyeliner, and eyeshadow. Because it's too dang hot outside, many of my picks for August's best beauty launches are designed to endure treacherous weather conditions and any related ailments. (Yes, I am dramatic and I will not apologize.)
If you've gotten sunburned or your face feels like an oil slick, I've got you covered. If you spend all of August sweating, but want your makeup to stay put, I've also got your back. Ahead, you'll find skin care products that'll soothe dry skin, help balance oily skin, and clear up sweat-related breakouts. I've also made it a point to include the latest and greatest makeup that won't drip down your face no matter how sweaty your brows or upper lip get. I'm the queen of upper lip sweat, so you can trust any and all of my lippie recommendations.
Hair-wise, you'll find products here that address concerns like frizz, dullness, and product buildup. Stay tuned throughout the month for updates as new products drop and remember, we're in this — this being the dreadful heat — together.
We may receive a portion of sales if you purchase a product through a link in this article.