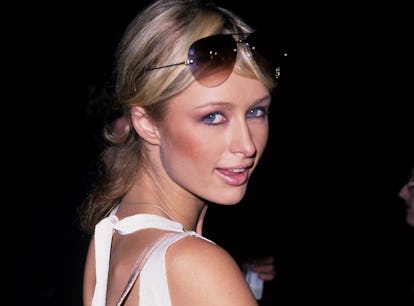 These Y2K Halloween Costumes Are The Ultimate Blasts From The Past
You'll be saying "that's hot" to all of these costumes.
Steve.Granitz/INACTIVE/WireImage/Getty Images
Y2K fashion has officially come back in full force. Crop tops, mini skirts, and Couture tracksuits have all become must-have, trendy items once more. When it comes to having a fashionable Halloween costume that'll get you all the compliments, and maybe even an award for best costume of the night, try a Y2K-inspired Halloween costume. You don't even have to mentally prepare yourself to break out the low-rise jeans because these easy Y2K Halloween costumes don't require you to relive that particular fashion nightmare.
It's hard to believe that it's been more than 20 years since the turn of the millennium. If you want to go back to the days when Ross and Rachel were on a break or when you took all your fashion tips from Lizzie McGuire, you'll want to try out one of these early aughts looks. It takes more than just whale-tailing à la Manny in Degrassi to really pull it off, but with a few key details and accessories added to your costume, you'll embody the ultimate blasts from the past. Since throwing it all the way back is enough of a challenge, most of these Y2K Halloween costumes are already in your wardrobe.
Keep reading below for the early 2000s pop-culture moments and figures that make for the Y2K Halloween costume of your dreams. With the era's fashion renaissance, you might just keep this look going well past spooky season.
This article was originally published on