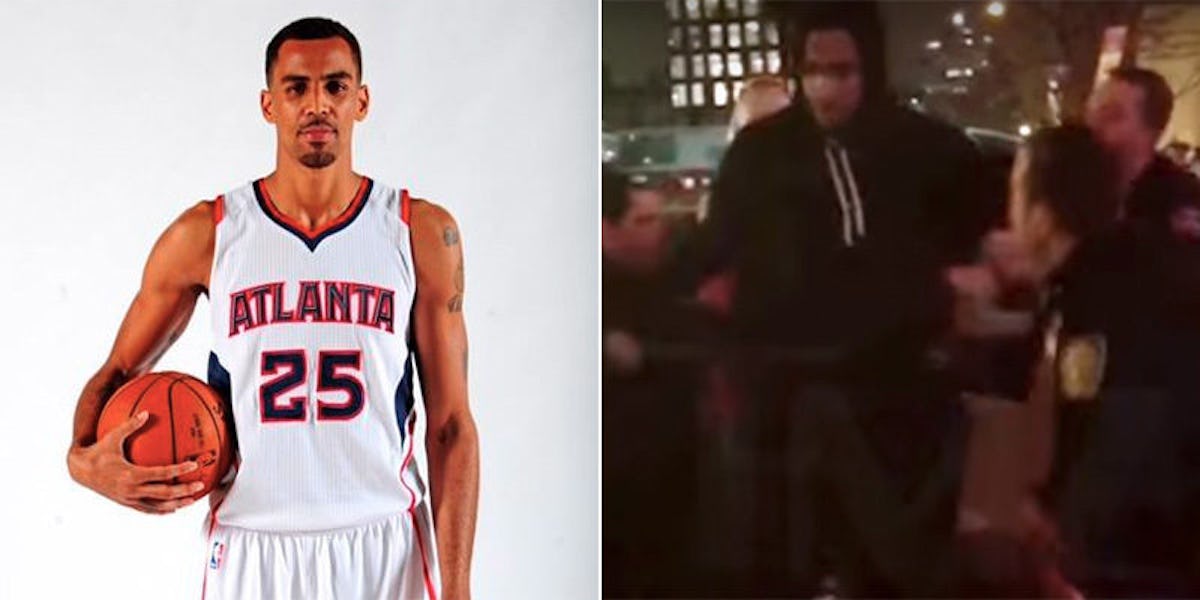 NBA Player Will Sue NYPD For $50M After Police Allegedly Broke His Leg
The Atlanta Hawks' Thabo Sefolosha feels the NYPD broke his leg, so now he'll try to make it break the bank.
Sefolosha, who was acquitted of resisting arrest and other charges, plans to file a claim against the city and the officers who arrested him, according to the New York Post.
The Hawks guard is also seeking up to $50 million in damages after his April 8 arrest left him with a leg injury that caused him to miss the rest of the NBA season.
According to the New York Post, Sefolosha stated in a legal notice he suffered "damages [that] are permanent in nature and continuing into the future," despite the player having returned to playing with the Hawks.
Citations: NBAer in 1Oak club brawl suing cops and city for $50M (New York Post)