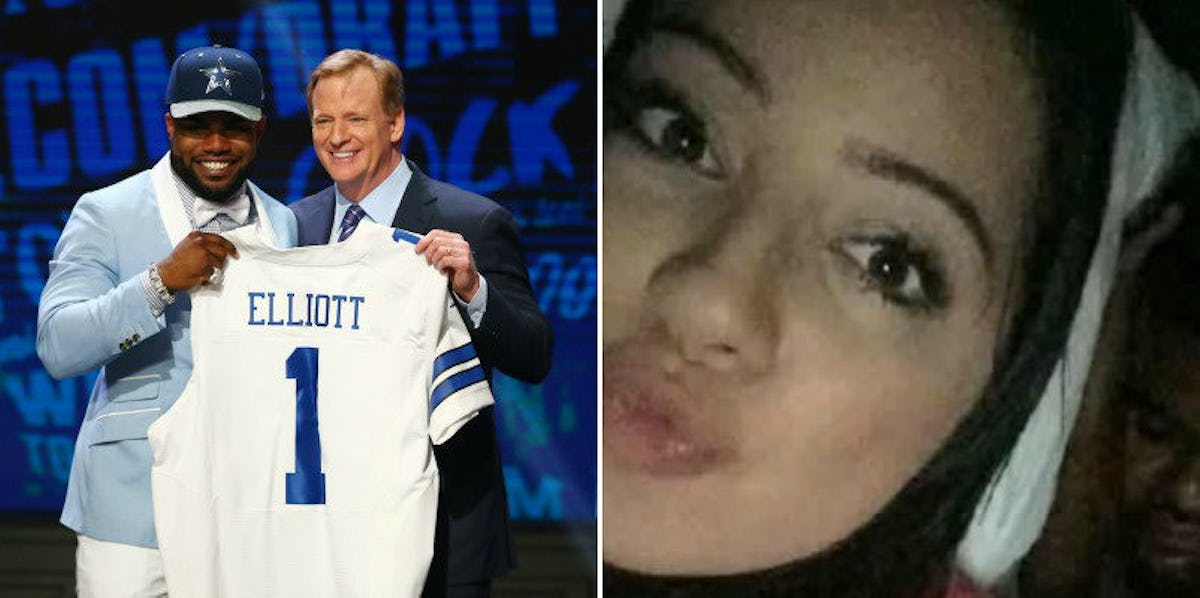 NFL Rookie Ezekiel Elliott Allegedly Caught In Bed With A Woman On Snapchat
Running back Ezekiel Elliott hasn't been in the NFL a week yet, but he's already getting caught up in the drama.
The newest high-profile member of the Dallas Cowboys made a splash before he was even drafted on Thursday thanks to his crop top outfit. Now, the former Ohio State running back is the subject of what appears to be a woman's bedroom selfie.
As you can see in the above photo, this woman, who appears to be sleeping with Elliott, took a photo of the pair in bed and put it on Snapchat. Elliott appears to still be sleeping, which means he might not have been aware the photo was being taken and then posted on social media.
I'm not sure what will come of this, but it probably isn't the start Ezekiel Elliott wanted for his NFL career.
Considering this event, and what happened with Miami Dolphins draftee Laremy Tunsil involving the video of him smoking weed from a gas mask, it might be time for a mandatory seminar or something for all incoming NFL rookies. Or, maybe just NFL players in general.
Citations: Woman Shares Snapchat of Herself in Bed with Ezekiel Elliott (The Big Lead)