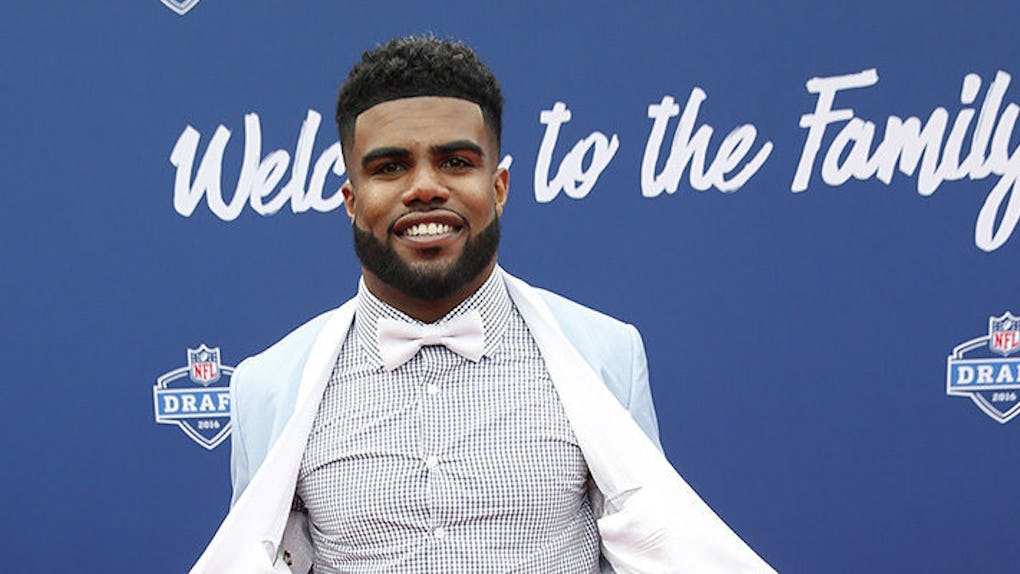 Kamil Krzaczynski-USA TODAY Sports
The Dallas Cowboys Just Drafted A Dude Who Wore A Crop Top To the Draft
With the fourth pick in the 2016 NFL Draft, the Dallas Cowboys selected running back Ezekiel Elliott, out of Ohio State University.
The pick means that the Cowboys have a player who can make an instant impact on the field and, more importantly, a player who loves to wear crop tops, even if it means sporting one to the draft.
No, seriously.
The crop top is somewhat of a trademark for Elliott, who regularly rocked the look on the field with Ohio State.
He usually reserves the look for game time, but who knows where else he'll start wearing it now.
Regardless of how ridiculous people think his style is, it looks like he's already a crowd favorite in Dallas.
Looks like the fans are ready to accept Zeke, crop top and all.