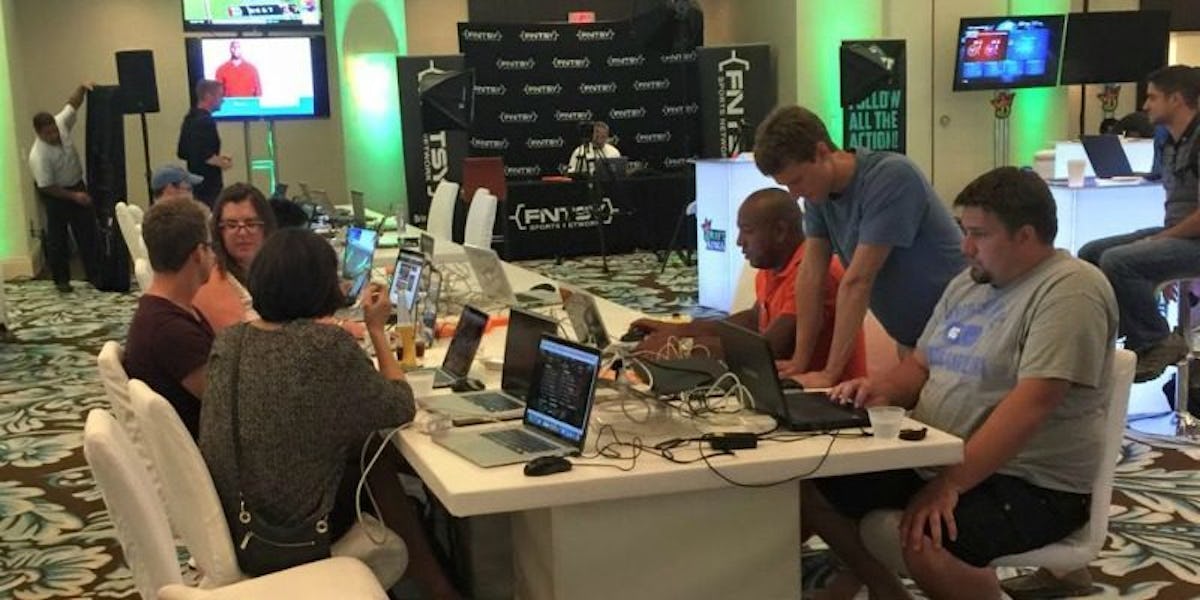 DraftKings Employee Who Won $350K Didn't Cheat, He's Just Really Good
An investigation revealed the DraftKings employee who won $350,000 on FanDuel the same weekend he accidentally released internal data did not have that data prior to setting his winning lineup.
The information was released yesterday via a statement from DraftKings.
The investigation, which took close to two weeks, was headed up by former US attorney John Pappalardo of Greenberg Traurig, and it showed DraftKings employee Ethan Haskell did receive a report of which fantasy players were most often selected that weekend, but the information was only for the purpose of writing his weekly column.
The finished inquiry stated,
[Greenberg Traurig] has confirmed the Company's conclusion that Mr. Haskell could not possibly have entered the winning lineup based upon his receipt of the Company's non-public aggregate ownership percentage information, because he did not receive that information until 40 minutes after the lineup was locked.
DraftKings CEO Jason Robins said,
We are very pleased that the independent investigation by Greenberg Traurig has confirmed the findings to our internal review of this matter and our conclusion that there was no improper use of information by our employee.
He added,
In fact, as the investigation also concluded, it was not even possible for non-public information to have been used improperly.
According to ESPN, about 0.3 percent of the overall payout on FanDuel, which is reported to be roughly $6 million, was disbursed to DraftKings employees playing on FanDuel.
Score this one for DraftKings and FanDuel, which have been targeted in numerous class-action lawsuits and been banned in the state of Nevada.
And let this be a lesson: Not everyone who wins is a cheater.
Citations: Law firm's report says DraftKings employee locked roster before receiving data (ESPN)