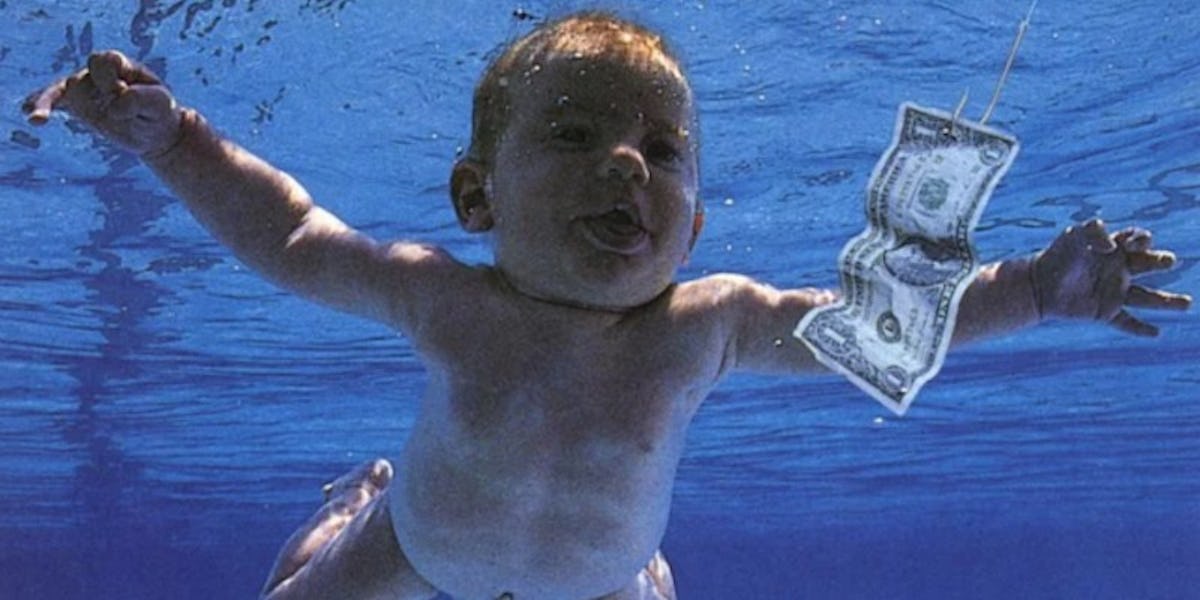 The Baby From Nirvana's 'Nevermind' Is All Grown Up In Album Cover Remake
Geffen Records
If things like mooning and Snapchat glasses didn't make you feel old, this definitely well.
It's the kid from the Nirvana "Nevermind" album cover — 25 years after the iconic photo was taken.
Yep, Spencer Elden, the onetime baby, got back in the pool to pose for the same picture more than two decades after its release.
*Sigh*
It's OK, I guess. But I can't help but feel like this recreation is a bit half-hearted. Where's the nudity, man? Definitely should have got his wiener out for bantz.
Last year, Spencer, a street artist who lives with his mom in LA, shed some light on how the photo shoot occurred.
He told The Guardian one of his dad's friends put him up to it when Spencer was just 4 months old.
I don't think my parents really gave my taking part in this shoot too much thought. They knew who Nirvana were, but weren't really into the grunge scene. I was four months old and my dad was attending art school at the time, and his friends would often ask for help with their projects. So his friend the photographer Kirk Weddle called him and said, "Do you want to make some money today and throw your kid in the pool?" And he agreed.
Spencer revealed his parents weren't even paid that much to do it. He continued,
My parents took me down there, apparently they blew in my face to stimulate my gag reflex, dunked me in, took some pictures, and pulled me out. And that was it. They were paid $200 and went to eat tacos afterwards. No big deal.
Spence — it's a pretty big deal, friend.
More than 3 million copies of the album had sold by the time he turned 1 year old.
Citations: Guardian