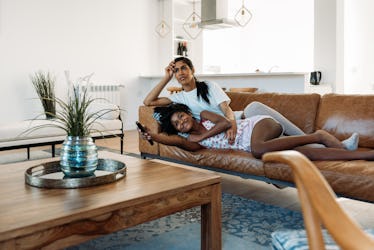 These Are The 3 Zodiac Signs Most Likely To Get Back Together With An Ex
It's almost summer, and you might be looking around wondering who you're going to hit the beach with soon. Are you thinking your ex looks pretty good right about now? At any given moment, I have about four exes I would get back together with (I also have a loose definition of "ex" — if we made out, yes, you are my ex). It's different for everyone, though, so ask yourself: would you get back together with an ex? If so, it's possible that you're one of the three Zodiac signs who are most likely to return to an old relationship. Getting back together with an ex can be the right choice for many people — sometimes, life gets in the way the first time around, but at later points, we're more romantically available and open to them. Sometimes, it's not the right choice, and that's OK too, as long as you are following your heart.
Astrology can give us clues about which Zodiac signs are likely to get back together with an ex, and how they'll feel about the relationship once they reunite. Astrology doesn't predict the future, so just because you are one of these signs, it doesn't mean you're destined to return to a relationship. Ultimately, it's in your own hands whether or not you want to reconnect with an old flame, but it's fun to know what the stars are saying.
Read on to find out if you're one of the three Zodiac signs likely to get back together with an ex!