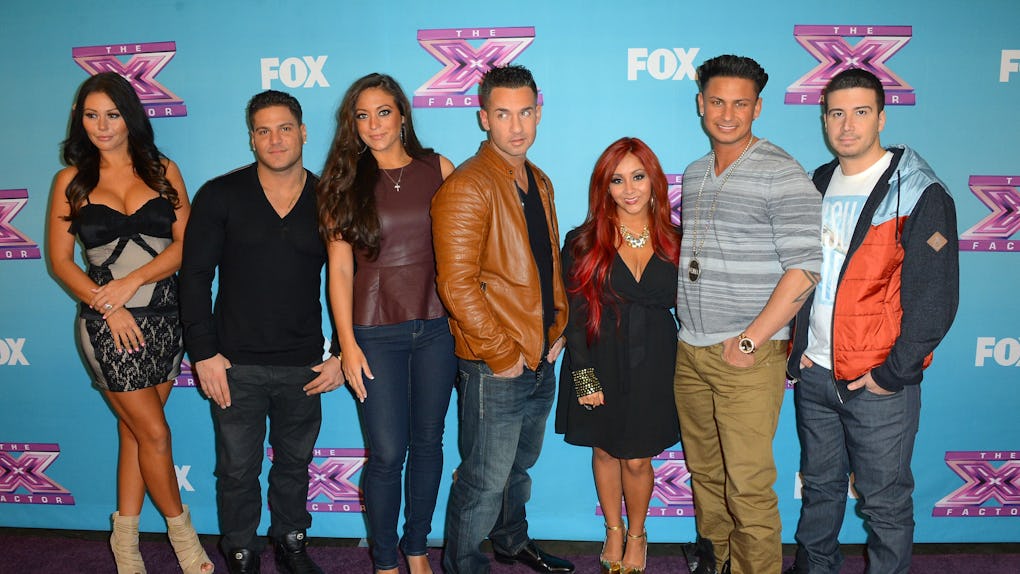 Frazer Harrison/Getty Images Entertainment/Getty Images
Which 'Jersey Shore' Character You Are, Based On Your Zodiac Sign
I wouldn't advise following your horoscope to the point of it being your only moral compass, but in the case of the Jersey Shore Family Vacation cast, they could probably use some more guidelines about how they should act. From Snooki's bluntness to Vinny's quieter approach, the cast members and the original show's background players perfectly capture the different personas represented by the 12 Zodiac signs. So, in honor of this week's long-awaited premiere of Jersey Shore Family Vacation, which Jersey Shore character are you, based on your Zodiac sign?
They may be older, but as the cast proved in the first episode of MTV's new reboot series, they're totally capable of delivering the drama. Seeing the group hit the club again reminded us that we all have that one cast member we totally relate to, and now is the time to settle those similarities once and for all and figure out which of the guidos and guidettes the members of your squad resemble the most.
Of course, we had to include some of the supporting characters of Jersey Shore to have a representative for each sign, but don't take it too personally if you feel most connected to one of the less exciting people on the show. After all, we can't all be JWOWW.