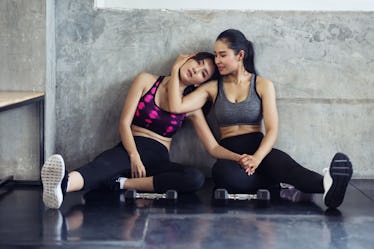 Where You'll Meet Your Next Casual Hookup, Based On Your Sign
Shutterstock
Who says a meet-cute needs to lead to a long-term relationship? Whether you cross paths with a cutie at an open mic night or reach for the same Twilight bath bomb at the downtown Lush, when it comes to knowing where you'll meet your next casual hookup, the options are truly endless. And if you're looking for some extra celestial guidance in your search for your next hot and heavy hookup, following your zodiac sign can be super helpful.
From a karaoke dive bar to a dusty used book store, your next casual hookup may be out there, just waiting to be found. Of course, no matter your sign, the most important part of a hookup is discussing consent and boundaries before turning up the heat. Although a casual thing can be fun and flirty for all, making sure everyone is on the same page is always the first step to getting to it. There's nothing cute about ghosting or miscommunication, no matter when you were born. But if you're both clear about what you're looking for, a casual hookup can be just what the love doctor ordered.
Here is where you'll meet your next hookup, based on your zodiac sign.