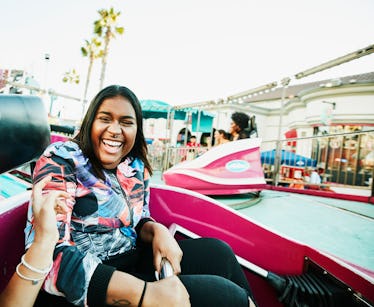 Where You Should Take A Virtual Trip To This Summer, Based On Your Zodiac Sign
Thomas Barwick/DigitalVision/Getty Images
Right now, your summer plans may be, well, nonexistent. In response to the coronavirus pandemic that's required everyone to stay safe and stay home, most of your flights and dreamy trips have been cancelled for the foreseeable future. At first, you were probably bummed out, knowing that you wouldn't be hiking in South Africa or enjoying wine in Italy soon. But after coming to terms with the situation, you're now asking the universe where to take a virtual trip to in summer 2020.
The universe is always up to something, so you know there's a place you have to check out based on your zodiac sign. It's somewhere that's easily accessible with a laptop and WiFi password, and likely make your mouth drop from the other side of the screen. If you're a Virgo, it may be a spot that's particularly outdoorsy — like a national park filled with winding or expansive trails. If you're a Capricorn or Pisces, it may be a museum that wasn't originally on your radar, but has paintings and statues that'll take your breath away.
The only way to find out where the universe thinks you should definitely go this summer while sitting in your backyard or on the couch is to ask and then look below. It's all written out for your enjoyment and a season you'll never forget.