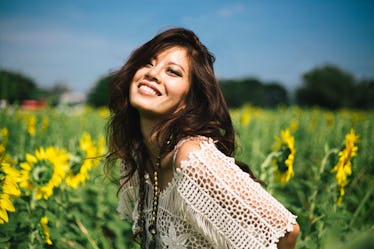 8 Little Secrets That'll Help You Shake That Dull Patch In Your 20s
Have you fallen into the uneventful routine of adulting? You know, the one where you are so focused on your job, your bills, and your place that you've forgotten to keep the most important thing satisfied (aka, you). When you're going through a dull patch, you are in a never-ending reflection mode and you're curious what got you in this temporary slump to begin with.
Every passing day seems more like the last, and you crave change. You're keeping track of the days of the week solely by what responsibilities you have to tend to, and that's no way to make your mark in this decade. Now, this doesn't mean you are doing the wrong thing by keeping your life in order. Kudos to you, girl. You just need to mix things up, so that you are not entirely consumed by all of the work, without having any fun.
Your 20s has the potential to be a decade that sets your soul on fire, but that doesn't mean there aren't periods that will dull your flame along the way. It seems impossible to keep your life full of zest and balance adulting at the same time, but you've got the elbow grease you need to do it. Don't settle for your current situation if it isn't bringing excitement to your life. Instead, use any of these secrets that'll help you shake that funk.