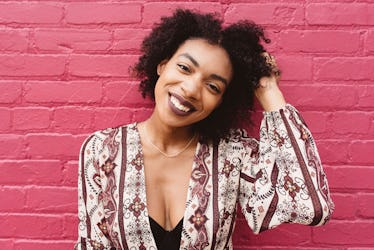 10 Little Secrets To Living A Much Better Life In Your 20s
Happiness is more than having a smile on your face. It's about being content with who you are and where you're at — and the secrets to living a happy life in your 20s aren't going to reveal themselves from the get-go. It takes practice, making mistakes, and dealing with unexpected curveballs. You know exactly what I'm talking about, don't you?
Whether you're in college or working your butt off in your career, you deserve your happiness even when all else seems like it's plotting against you. Even once you graduate, you never really stop being a student throughout your 20s. Every single day you're learning what works for you and what keeps you going (and I don't mean that caramel macchiato with an extra shot of espresso).
You're figuring out how to live your life so that you're not only living without regrets, but you're actually happy through it all. Happiness is that one thing no one can take away from you if you take control of it. Think of your happiness as an investment without actual money, per say. Every time you deposit any one of these 10 life hacks, you're profiting and your soul feels all the more richer.