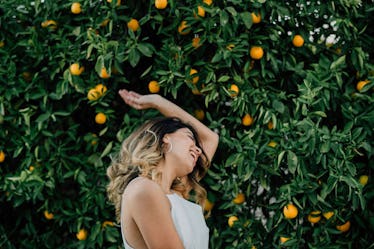 7 Things You Can't Ignore When You're Balancing Work, Life, & Adulting
Life is one big balancing act. Seriously, it's a circus a majority of the time, and you're the ring leader. Your commitments are on one side of the stage, and the rest of your life is on the other. You're an acrobat when you're juggling everything that's in your planner, and choose to ignore the drama (the elephant in the room) when you can. Nobody has time for the tea, when you're balancing work, life, and adulting. In fact, you tend to feel like you don't have time for anything. Take a deep breath, and reorganize your life a bit. There are a few things you shouldn't ignore anymore.
Right now, you're trying to please the crowd, and it's tough. Not everybody has the same priorities as you, and you identify all too well with butter that's been too thinly spread on a piece of toast. Your hair is constantly in a messy bun, and you're running on coffee and memes. Is this how the real world is supposed to work? Well, not really.
When you're 20-something, you do run into some struggles and obstacles that may make you feel a bit confused. That's normal and OK. (Seriously, I can't count how many times I've thought to myself, "Am I on the right track?") But, it becomes an issue when you're ignoring parts of your life that deserve a spotlight. These are the seven things that make you happy, passionate, and just more you. Listen up, right now.