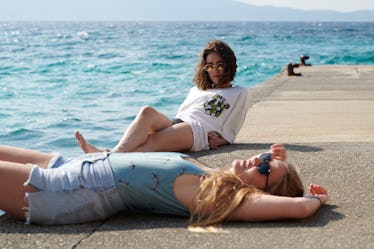 9 Things To Keep In Mind When Dating Someone You're Friendly With, Because It Can Get Awkward
I'm friendly with a lot of people, and it's mostly fun. Sometimes, when I get worn out on Tinder (two seconds into swiping), I think "why not just date someone I already know?" Surely I could scour my social networks for one person who wanted to go on a date with me (don't argue with me on this, please, I beg you). There are a few things to keep in mind before dating someone you're friendly with, and I made a list of them for you.
While I love the idea of going on a date with someone I'm already friendly with, I know it comes with a few extra things to think about. Dating someone you've never met before also has its challenges, to be fair. But do keep in mind that you already know the other person, so you already know some facts and info about them that you'll have to be mindful of as you date them. You're friendly with them for a reason, which is that you like them as a person, so don't be afraid to get involved with someone you're friendly with (if that's what you want).
Read on to find nine things to keep in mind if you're going to start dating someone you're friendly with.