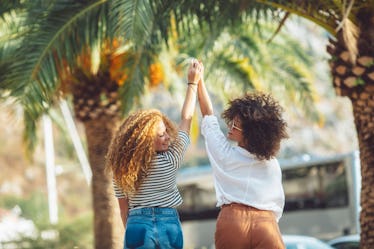 7 Things You Should Know About The Sagittarius Friend Before Traveling With Her
If you're wondering what to do with all of your wanderlust, look no further than your Sagittarius friend. She's the girl in your group who's already jet-setting to places all around the world whenever she can. She spent a semester along the coast of France, and took a road trip in California for spring break. You're unsure if you'd ever be able to keep up with her lifestyle. Hopping on planes every other week might not be in your budget, but you still want to get a few passport stamps. There are some things to know about the Sagittarius friend before you travel with her, but know that she's probably your best buddy when you're in need of a trip.
Seriously, it's summer, and you're probably more than ready to leave reality behind for a week and see what else is out there in this world. Your bucket list has only grown over the years, and travel bloggers have made it nearly impossible it seems to keep up with the latest spots to see. You've heard the waterfalls of Iceland are pretty unreal, but then there are always safaris and sunsets in South Africa. How do you even pick just one place?
The girl who's a Sagittarius leaves that worry behind, because it's her mission to make it everywhere one day. For now, she'll just come along for the adventure and your wildest ideas. But, these seven things you should also know about her before packing your suitcase and preparing for take-off.