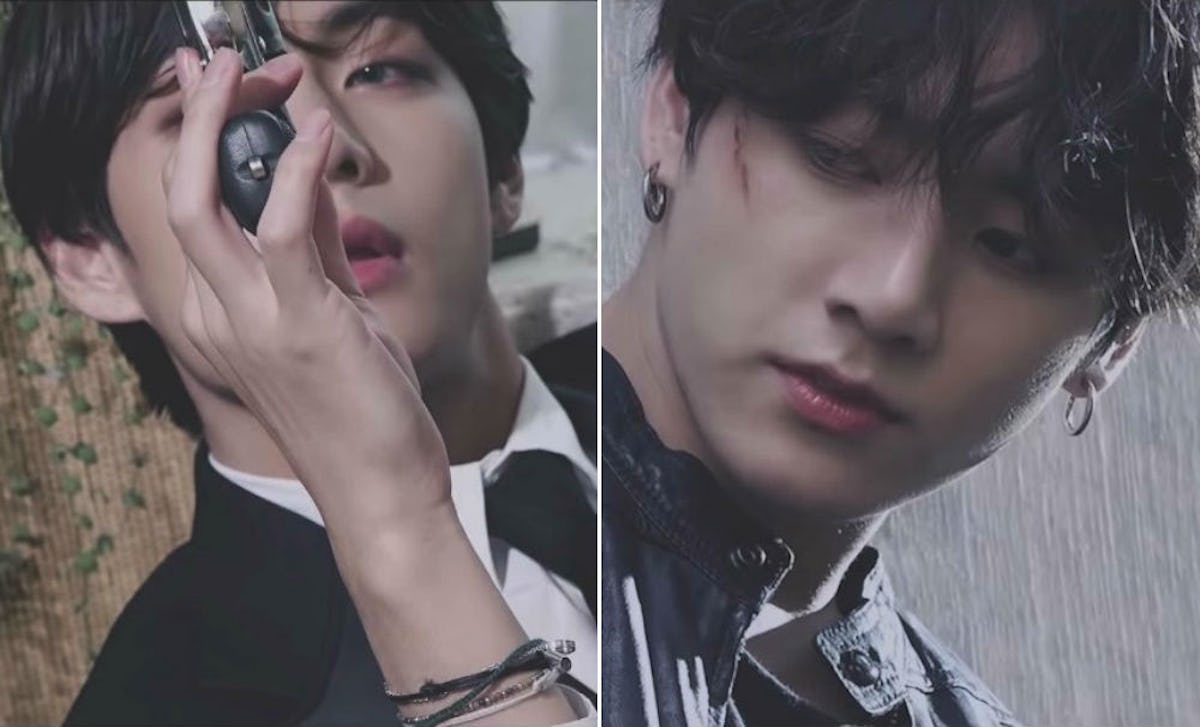 Here's Everything BTS Fans Need to Know About ARMY ZIP
BANGTANTV
When Big Hit Entertainment first announced BTS would go on an extended break from August to September 2019, fans probably thought they (and their wallets) would be getting a break too, but nope. From the moment BTS went on vacation, all the way until their break ended on Sept. 16, fans were busier than ever trying to keep up with all the new BTS content Big Hit threw their way. Whether BTS is on break or not, they always share various content for ARMYs to enjoy, like their ARMY ZIP. You're probably wondering, what is ARMY ZIP? Well, it's for official fanclub members only. If you're part of the ARMY fanclub, then this info is something you should definitely know, and if you're not part of the fanclub, maybe after learning more about ARMY ZIP, you'll want to become part of it.
Before I get into the details, let me backtrack a bit. On Monday, Aug. 19, 2019, Big Hit released a video titled, "GLOBAL OFFICIAL FANCLUB 'ARMY' MEMBERSHIP Webzine -ARMY ZIP- Teaser." The video, which spans 42 seconds and has the "MIC Drop" remix playing in the background, left fans feeling really confused, since it showed RM, Jin, Suga, J-Hope, Jimin, V, and Jungkook like they've never seen them before. Jin and Jungkook had bruises and cuts on their face, V had a gun in his hands (which definitely gave off James Bond vibes!), and Jimin had mysterious writing all over his arms. The clip also teased "A NEW SUPERHERO." At the end, all of the members of BTS seemed to go back to their usual selves, but it looked like they were watching a movie. The video ended with "2019. 10 Coming Soon." What did it all mean?
That's where I come in to explain. Like I said, ARMY ZIP is only available to members of BTS' Global Official Fanclub that launched in July 2019 on Big Hit's official app Weverse. To become a member, fans can log into the Weverse Shop app and click on "Membership." From there, fans can purchase the membership for around $50. (It's only $30 for the membership, but the price is a bit higher when you take international shipping costs into account.)
I highly recommend you join the fanclub since it comes with a lot of perks and exclusive content. Fanclub members will get opportunities to buy exclusive ARMY Membership merchandise on the Weverse Shop, receive early access tickets and lottery opportunities for domestic BTS performances, exclusive access to BTS image, audio, and video content on Weverse, and opportunities to participate in future online and offline special events.
If you're liking the perks so far, wait until you hear about ARMY ZIP. It's a physical kit that includes a membership ID card and other exclusive merchandise. 2019's membership kit included a photobook, pin, ID card holder, wrapping paper, notebook, poster, and photo cards all centered around a "superhero" theme, hence the dramatic teaser fans saw ahead of the kit's release.
ARMY ZIP content releases throughout the year as part of your fanclub membership as well. On April 24, Big Hit released an ARMY member exclusive video called "ARMY.ZIP BTS Cinema - Epilogue" that showed over 20 minutes of footage from behind the scenes of their ARMY ZIP photoshoot and teaser.
The current ARMY Membership subscription will end in August, so fans can probably expect Big Hit to announce the new ARMY ZIP theme for 2020 around that time, right in time for BTS' second 2020 album expected to drop in October.
This article was originally published on