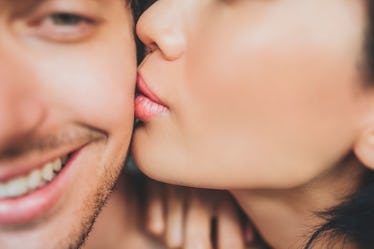 4 Lazy Girl Life Hacks For Being An Amazing Girlfriend — Trust Me, You'll Thank Me Later
Maybe it's how you always remember to buy your partner's favorite foods when you go to the grocery store. Maybe it's the way you rub their back while they're falling asleep. Maybe it's how you manage to send a well-timed encouraging text just when they need a boost before a big interview or work presentation. There are just several ways to be an amazing girlfriend. But what are some other strategies that can make someone stand out to their significant other?
Obviously, the answer depends on who you ask. But there are a number of things you can do that will make almost anyone feel loved and supported. You know, the things that make their eyes light up, and the things they brag about to their friends (who are probably getting a little tired of hearing about you, TBH).
An individual's needs are complex. And of course, you probably know better than anyone what makes your partner tick. The more you start to take notice of the things that make them smile, or say "thank you," the more you'll be able to find powerful ways to let them know you appreciate them. And luckily, the first step to being an amazing partner is simply caring enough to make the effort.
Ready to up your GF game for bae? Try some of these simple hacks and you'll achieve #girlfriendgoals status in no time.