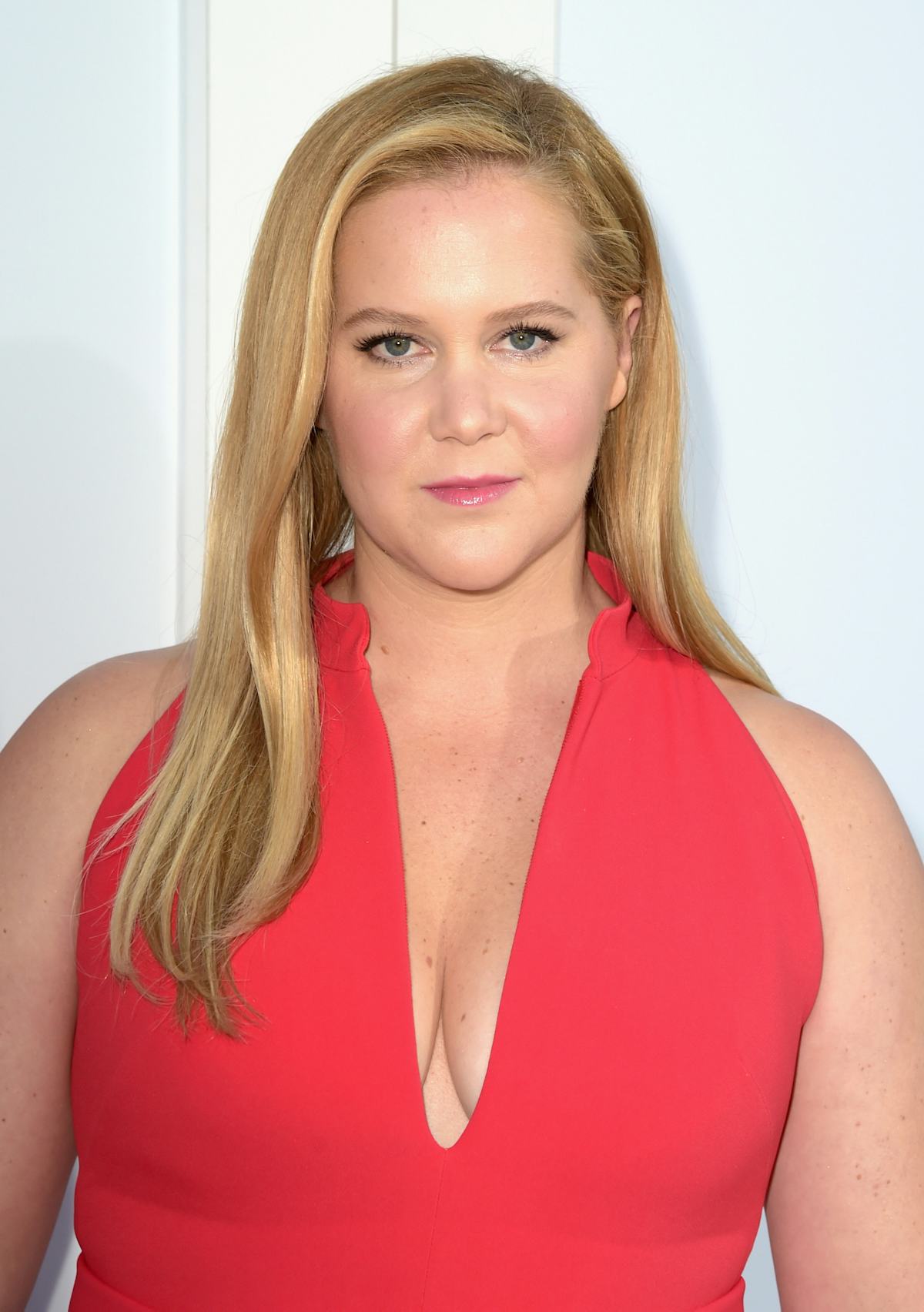 Amy Schumer Is In The Hospital Due To Pregnancy Issues, So Fans Are Hoping She's OK
Kevin Winter/Getty Images Entertainment/Getty Images
Comedy fans are concerned about one of their heroes after learning Amy Schumer has been hospitalized. The I Feel Pretty star just shared a picture of herself lying in a hospital bed due to complications with her first pregnancy. She also ended up needing to cancel a Texas performance. The photo of Amy Schumer in the hospital is both sad and shocking to see, but fortunately, Schumer added a worry-reducing caption to keep her fans informed.
Schumer announced her pregnancy with husband Chris Fischer on Oct. 22. In true Amy-Schumer-hilarity-form, she photoshopped her head on Meghan Markle's body (who also announced her pregnancy around this time) and linked to journalist Jessica Yellin's Instagram story. There, Yellin posted Schumer's recommendations for the then-impending US midterm elections with her pregnancy announcement quietly nestled in the last line. It read, "I'm pregnant — Amy Schumer." The news came just eight months after her surprise marriage to Fischer.
According to TMZ, Schumer sought medical treatment in Texas for severe nausea. She also called off her show at Texas' Winspear Opera House. Schumer jumped on Instagram to explain the situation herself, where she wrote the following caption:
Texas I am so deeply sorry. I have been really looking forward to these shows. I have to reschedule. I am in the hospital. I'm fine. Baby's fine but everyone who says the 2nd trimester is better is not telling the full story. I've been even more ill this trimester. I have hyperemesis and it blows. Very lucky to be pregnant but this is some bullshit! Sending so much love to the doctors and nurses taking great care of me and Tati! They are cool as hell! And Texas I am really really sorry and I'll be out there as soon as I'm better.
According to Americanpregnancy.org, hyperemesis gravidarum is defined as "a condition characterized by severe nausea, vomiting, weight loss, and electrolyte disturbance," aka, not great. It is the same condition Kate Middleton struggled with during all three of her pregnancies, which also kept her on bed rest and out of the limelight. Forbes reports "roughly 0.5% of all pregnancies in the U.S. result in hyperemesis gravidarum," which makes Schumer's condition "special," but not in a "cool" way.
Mostly, fans are just relieved to hear she and the baby are OK (and it doesn't hurt that her sweet pup Tati is there to comfort her, too). Some fans even sympathized with Schumer's condition after having gone through it themselves. One person said it's "hell on earth," while others encouraged her to "hang in there, girl!" and to "keep it real!" Whatever that means.
The verdict is still out on when Schumer is officially due, but people have their theories. Romper suspects she might be due sometime in spring 2019, assuming she made her pregnancy announcement around the traditional three-month mark. If that were the case, she would have conceived sometime between mid-July and early-August.
No matter when the baby comes, I just hope it's smoother sailing for Schumer from here on out.