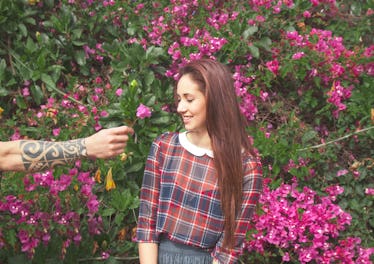 Your Zodiac Sign Reveals Everything About Your Dating Style
If obsessively checking your horoscope in every women's magazine you could get your hands on growing up taught you anything, it was that astrology is the key to understanding your relationship patterns. Now that you're old enough to actually date the stars' predictions for your love life are more relevant than ever. Everything from the type of person you tend to pursue romantically to how you feel about commitment can be traced back to your ruling planet. Knowing how you date based on your zodiac sign is not only interesting, but it can help you to pinpoint any potentially unhealthy habits you're practicing in your relationships. Obviously, astrology highlights your best and most attractive traits as well, but you're probably more aware of those.
Do you qualify as a serial dater, an active app user, or someone who actually prefers to flirt with suitors IRL? Are you the kind of person who values loyalty above all else, or are you more open to playing the field? The answers to these and many other common dating questions are within your reach, so get ready for some secrets of the universe to be revealed. Here is exactly how you tend to date, based on your zodiac sign.