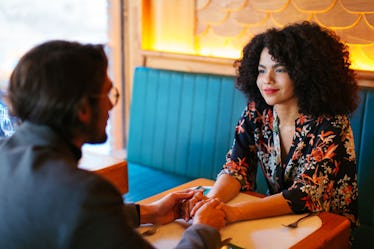 If You're Always The One To Plan Dates, You're Probably One Of These 4 Zodiac Signs
I have a reputation for being the social director of my friend group. I plan everything from holiday parties, to group vacations, and, of course, all my friends' birthdays. I also have a habit of planning all my dates. Listen, I do try and take a backseat and let other people wine and dine me, but somehow, no matter how hard I try, I always end up kind of, well, taking over. I thought it was a "me" thing, but, as it turns out, it's actually a Virgo thing. We're just a zodiac signs who love to plan dates, and we're not alone.
It turns out there are a handful of other signs who just have a natural inclination to take charge when it comes to organizing romantic outings. For some, it's about feeling most comfortable when they are in control, whereas for others it's just about being super enthusiastic about making sure their date has an amazing time when they go out together. Either way, the result is the same. When you go out with these signs, you aren't going to have to worry about making arrangements or reservations, because they've already got it on lock. If that sounds familiar, you're probably one of these signs.