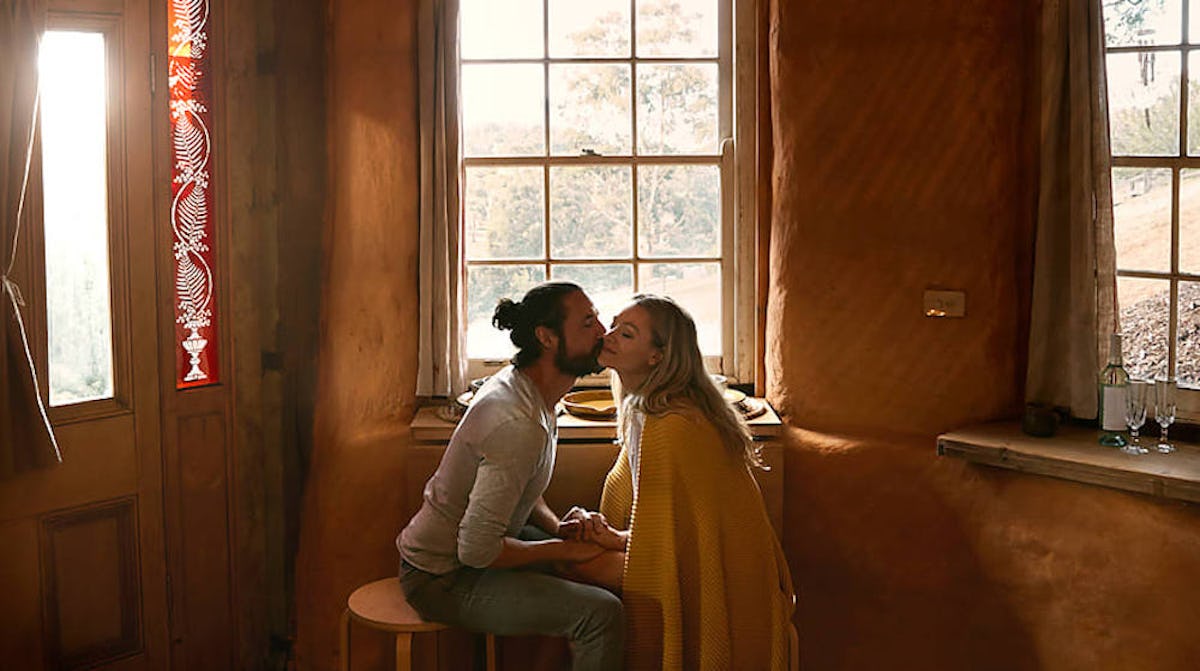 When Guys Fall In Love, This Is How Long They Wait To Tell You
Maybe I'm corny, but my favorite relationship milestone is probably the first "I love you." It's just so sweet and exciting, because by the time you finally say it, you've probably been feeling it for a while but have been holding back, waiting for one of you to break down and confess. If you're dating a dude who hasn't dropped the L-bomb, you're probably wondering how long guys wait to say "I love you." Has a "normal" amount of time passed? Should I be worried they haven't said it yet? So many qualms! But all of that goes away when it finally happens. Not only is it romantic, but it comes with a huge wave of relief when you can finally let go of all that pent-up emotional energy.
But when is the timing right? Like all matters of the heart, it's complicated. Every person is different, with different views on what love means, as well as their comfort level with expressing emotion. So, there isn't an exact number of days until they should drop the L-bomb, but there are some general windows of when men feel comfortable saying it — and actually meaning it. Like I said, complicated. To help clarify some of this, I reached out to the experts to get their insight on when to expect "I love you" and what it means when it happens too early, or too late. Here's what they had to say.