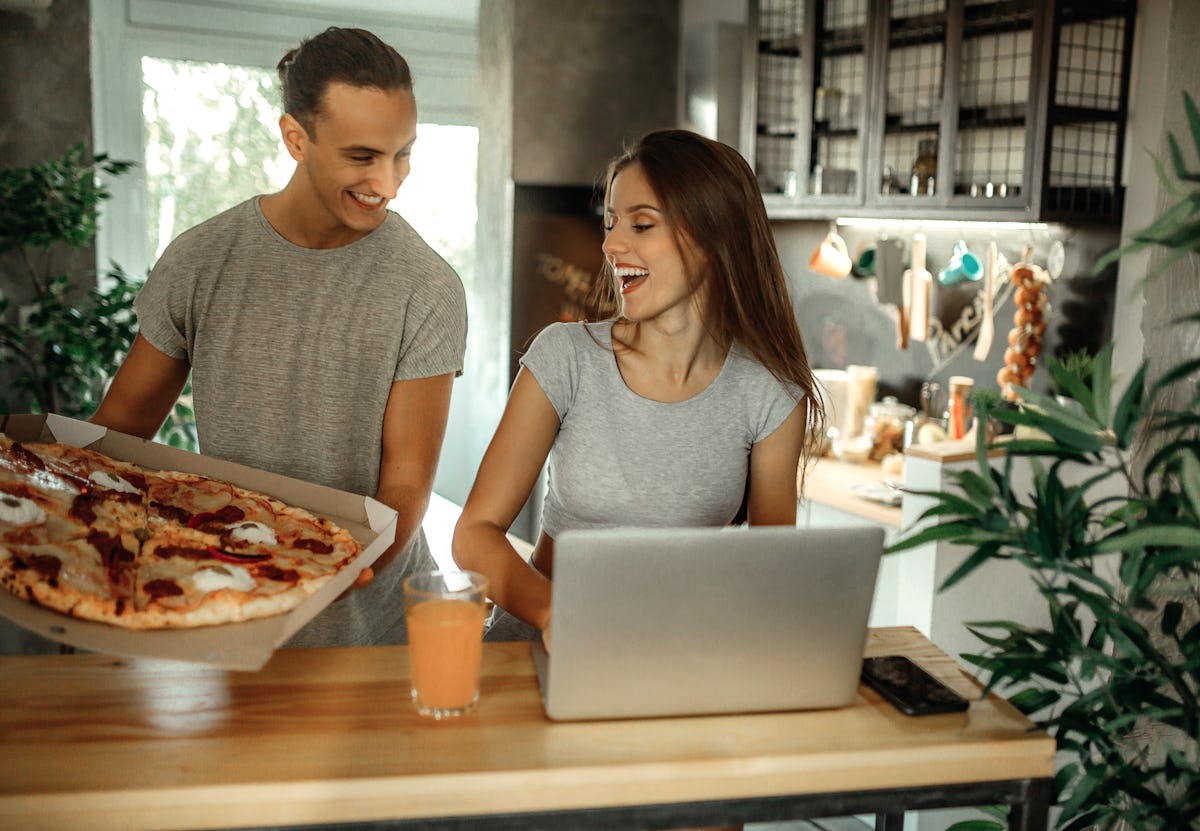 These Virtual Super Bowl Party Ideas Are Total Touchdowns
CreativeDJ/E+/Getty Images
It's time to think about the most highly anticipated football event of the season: your Super Bowl party. No matter what team you're rooting for, celebrating Super Bowl Sunday consists of quality time with your squad and, of course, great food. Super Bowl 2021 is no exception, and these virtual Super Bowl party ideas will make a touchdown with your friends as you watch the Kansas City Chiefs face off against the Tampa Bay Buccaneers on Feb. 7.
Even though a virtual Super Bowl party is quite different from how you traditionally celebrate with your favorite people, the Centers for Disease Control and Prevention (CDC) stresses that virtual activities pose the lowest risk of potentially spreading and/or contracting the coronavirus. So, grab your laptop, rock your jersey, and cheer on your team as loudly as you'd like with these virtual Super Bowl party ideas.
Before putting on your game face, don't forget that food is one of the most important parts of Super Bowl Sunday. You and your crew can show off your appetizers via Zoom and vote on whose presentation is the best. After you've had enough pizza and wings, consider playing football-themed trivia or Bingo for some friendly competition. As long as you and your friends plan one or more of these virtual Super Bowl party ideas, you're sure to have a tailgatin' good time.