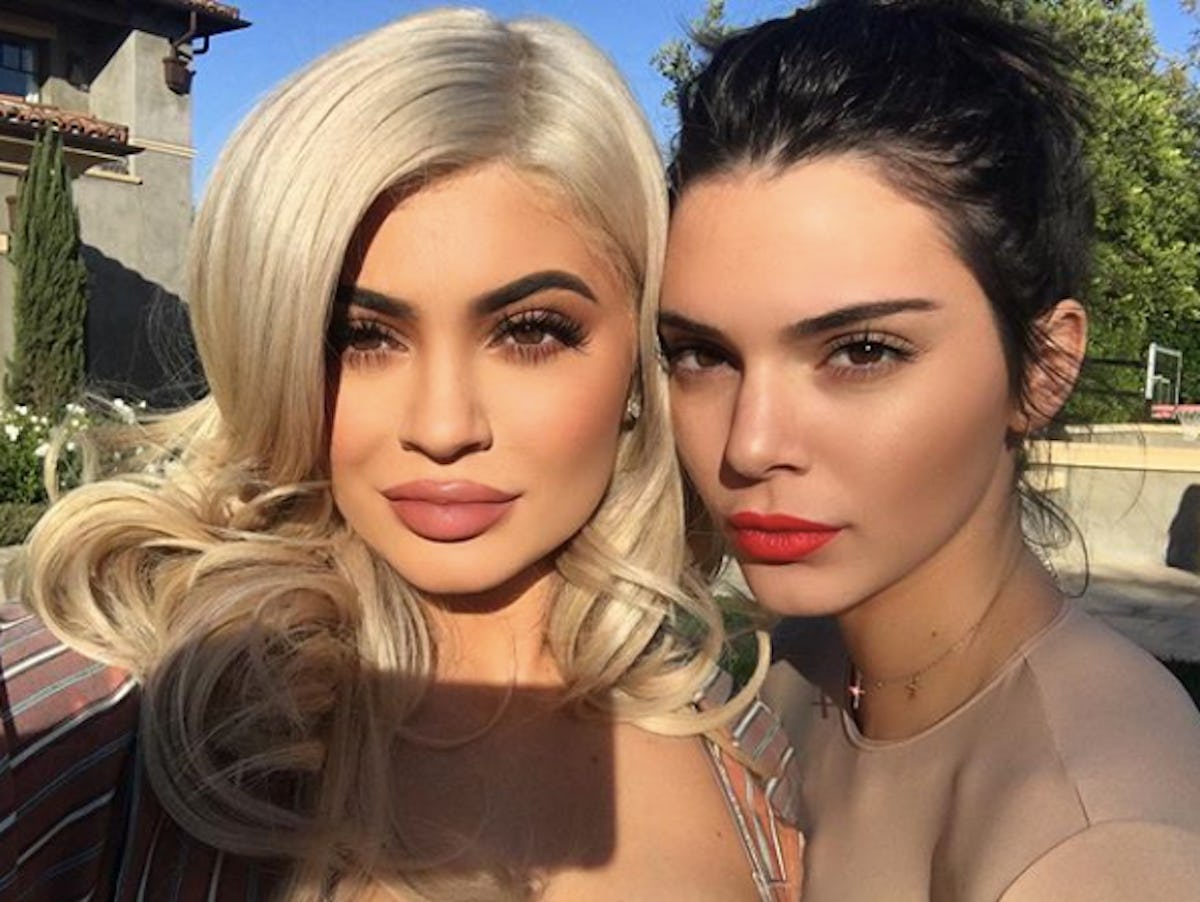 12 Times Kendall & Kylie Jenner Were The Queens Of Instagram In 2017
Kendall Jenner/Instagram
We all know Kim Kardashian reigns supreme on social media. Who could forget that time she basically broke the internet with her champagne-covered butt back in 2K14? But fast forward three years and one thing has become abundantly clear — KKW has been ceremoniously de-throned by her little sisters. Sorry, Keeks, but Kendall & Kylie Jenner are now the queens of Instagram, and we've got the posts to prove it.
Chalk it up to Kylie's billion-dollar beauty business and Kendall's skyrocketing career as a supermodel, but the two youngest Kar-Jenner sibs rake in over four million likes per post on the regular, while Kim's numbers seem to have stalled somewhere around the one to two million range.
#FamousPeopleProblems.
And credit all those pregnancy rumors, but Kylie recently hit the 100 million follower mark on her personal Insta — a pretty impressive feat considering she's been living on the down-low since reports first surfaced back in September that she was preggers with boyfriend Travis Scott's baby — and we still don't know whether or not she's actually expecting!
Her followers seem to think she's been dropping hints left and right on social, though, so maybe that's why they're tuning in. It's either that or, you know, the way she effortlessly seems to hit all those super sexy "oops-I-lost-my-belt-on-a-dirt-road" poses:
If I had a dime for every time that happened to me...
Seriously though — 4.7 million likes? Well damn, woman!
Here's a pic of Kylie's 20-foot Christmas tree, which she posted on Dec. 8:
I get that it's magical and all, but on what planet does a basic shot like this score a staggering 4.6 million likes? On the planet where people think the pink ornaments are a telltale sign that Kylie is 1) definitely pregnant and 2) having a girl. If this turns out to be true, then well played, KyKy. Well played.
Now check out this selfie she posted on Nov. 4:
We are SO here for Kylie's close-up game. And so, apparently, are her 4.5 million likers.
P.S. Could all those pink hearts be another gender clue?
And what about the whole pink lip, liner, and cheek thing she's got going on in this gorgeous post?
Either way, at 4.1 million likes, our girl is definitely crushing it.
She's also a pro at scoring selfies with her famous friends, like this masterpiece she shared from the met gala bathroom, ft. Kim, Frank Ocean, and P. Diddy:
And her fans LOVE when she goes into the archives for the super cute family throwbacks:
Aw look, it's Kenny! Who would have thought this tiny ballerina would go on to close out 2017 as the most popular model on Instagram with 85.4 million followers?
But c'mon, look at THAT FACE!
The model with the next most popular feed is Cara Delevingne, and she's only got about 40 million followers — which is barely even a close second, major eyebrows notwithstanding.
Kendall also had the most-liked model post of the year, which she captioned with three pizza emojis because hello, amazing genetics!
Have you ever seen a waist that tiny? And if we weren't already jelly enough, Kendall is also big on sharing vacay selfies — like the ones from that time she hung out on a private yacht with her girl squad while celebrating Hailey Baldwin's 21st birthday:
In fact, Kendall's fab friends make lots of of appearances on her feed. Here's a bunch of them just casually hanging out in a tub:
But at the end of the day, it's all about that sister love.
Here's to another Internet-breaking year in 2018, queens!