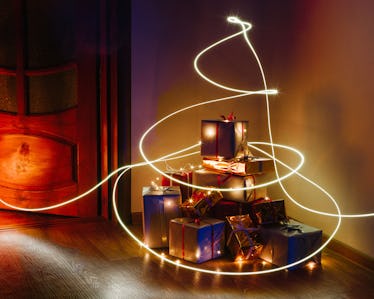 The Hottest Holiday Gift Trends On Etsy Involve Some Of Your Favorite Whimsy Animals
Duet Postscriptum, Stocksy
One of the best feelings is watching someone you love open a present you got them, and seeing their eyes light up with excitement. That's when you know you really #nailedit in the gift department. This year, you're really planning on giving Santa a run for his money, even for the friends and family members who are more difficult to shop for. That's where Etsy swoops in to save the day. The online store is my one stop shop for special gifts, and the top gifts on Etsy 2018 are here for you to browse.
Honestly, when I'm blanking, I head on over to Etsy, because they always have everything I need. And not only do they have a ton of cute gifts to choose from, but a lot of them you can get personalized, so it makes your present extra special and unique.
If you find yourself stuck on someone when making your holiday shopping list, check out these six Etsy trends for some inspiration. According to Etsy, these are the gifts that are topping everyone's wish list, so you'll definitely want to "add to cart" sooner rather than later. Then, get ready to pat yourself on the back for giving everyone on your list the best gift ever.