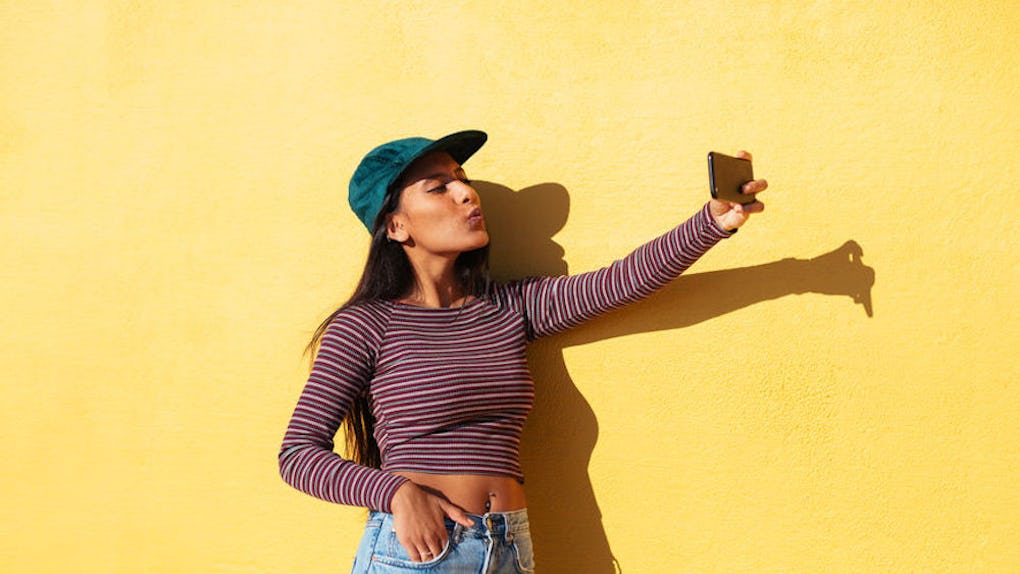 BONNINSTUDIO/Stocksy
The Social Media Struggles Millennials Relate To On The Daily Will Make You Laugh Out Loud
Imagine this: It's a weekend morning around 10 a.m., and you just woke up. All of your roommates are still snoozing, so you reach for your phone. You open Instagram, like and comment on a bunch of posts, and even hit the "follow" button a few times. You save memes and GIFs that make you laugh, and make mental notes on when you should use them in the group chat. (Anything related to SpongeBob SquarePants or The Office is always relevant.) Then, your feeds stop loading or you accidentally like a post from years ago. You realize that there are so many social media struggles millennials can relate to on the daily. Can I get an, "Ugh?"
These are the struggles that'll make most of us in this generation laugh out loud and comment, "Same," even though they make us totally cringe in that very moment. They're the times when you want to post something, but haven't done a photo shoot with your besties in, like, forever. They're also the split seconds that come between you and the follower who got to your bestie's post first, causing you to send a text like, "I'll get 'em next time!"
Even if you can't beat these five struggles, you know that you'll be able to laugh out loud at them with a bunch of other millennials. *Cue the LOLs."