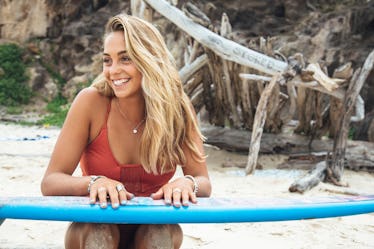 The Non-Clichéd Bucket List Every Beach Bum Should Accomplish For The Best Summer Yet
I don't know about you, but summer always comes with a sense of urgency for me. I feel the need to accomplish every single thing on my bucket list before the season ends. I mean, who doesn't want to take advantage of the beautiful weather and sunshine? It's the perfect season for every beach babe who just wants to spend her days by the shore. Though, going to the beach doesn't have to be everything you do this summer. In fact, there is a non-clichéd bucket list every beach bum should accomplish over the next couple of months.
From happy hour drinks at a sand bar to checking off some summer reading while laying out on the sand, this is your time to shine, beach goddess. You live for the summer, so make waves by setting up goals to have it be the best one yet. You already have plans to head to the beach whenever possible, so this list will just help you vary up your summer plans with things you might not have thought of before.
Not only does a bucket list give you something to look forward to, but this list of 10 beach-esque things to do is totally catered to your vibes. As you check off each item on the list, you're ensuring that this summer, you're truly seas-ing the day.