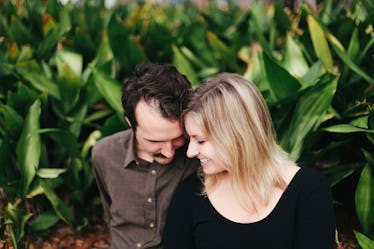 13 People Reveal The Sweetest & Most Underrated Parts Of Being In A Relationship
There are tons of reasons why being in a relationship is great. You get amazing perks, like regular intimacy with someone you love, a shoulder to cry on when you're feeling down, and a plus one to pretty much every single event. But those are just the obvious reasons having a partner makes us feel all warm and fuzzy. Some of the greatest parts about being in a good relationship are the small things — the tiny gestures you never even knew could put a smile on your face. The most underrated things about being in a relationship may seem insignificant on paper, but IRL they make all the difference.
Something my partner caught on to very fast is the fact that snacking is legit one of my favorite pastimes. Whether it's my favorite chips that he whips out of the glove compartment when I'm having a bad day, or the stash of Ferrero Rocher chocolates he keeps in the back of our pantry for a special occasion, he just gets it. I can honestly say that the most underrated part of dating my boyfriend is the fact that he's like a soccer mom when it comes to having yummy snacks and refreshments on hand. Here are some other adorably sweet things that make having a bae, amazing.