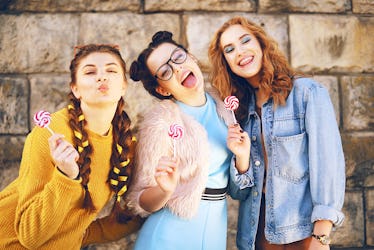 Your Childhood Friend Group Is One Of The Best Gifts Your Hometown Gave You
Growing up, some of the best memories were made with your childhood friends in your hometown. In fact, it was your friend group that turned every awkward middle school moment into something to laugh about rather than hardcore cringe. They were the reason you were excited to head to homeroom on the daily, and your go-to crew for every Friday night football game. The importance of your childhood friends never leaves you. Even after you head off to college and maybe live in different states after you graduate, they are still some of your favorite people.
I rarely get to see my BFFs from back home, but I text them all the time. When I'm able to make it back home for the holidays, I always make it a point to carve out some time in my schedule to hang with them just like the good old days. Despite living long-distance, they've never left my heart, and that's what makes them the forever kind of friends.
You and your forever crew know exactly what I mean. You still cherish the time you're able to spend together, and have some amazing throwbacks to laugh about. (They've been there since day one, after all.)
Even though you could have done without the cringe-worthy outfit choices and high school drama growing up, you would never take away spending time with your childhood friends.