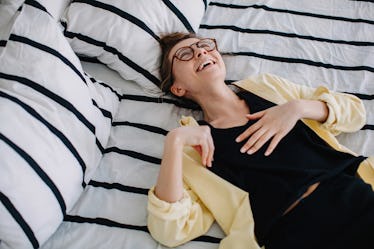 7 Things You Should Really Know About The Girl Who Loves To Be Alone
I love hanging out with my friends — don't get me wrong — but there's nothing I love more in life than just being alone. When you're by yourself, it's that perfect combination of freedom and relaxation. I love a good Saturday night when the only people invited are me, myself, and I — without any interruptions. Spending time with friends and going to parties always makes for a fun time as well, but the girl who likes being alone loves a good "me party" whenever she can get it.
It's so easy to have a good time when you're the only one planning the activities. Some people may mistake being alone for being lonely, but they're two very different things. When I'm alone, I'm not thinking about anyone else to have a chance to feel lonely. I actually live by myself, and I can't tell you how much I love my alone time. My home is my secret oasis away from everyone else, and there is never an ounce of sadness in sight.
For anyone who loves being alone as well, can I get a "heck yeah" for these seven things we can relate to? Sorry, friends — I'll hang out with you tomorrow, but today I'm hanging out with my number one — and that's me.