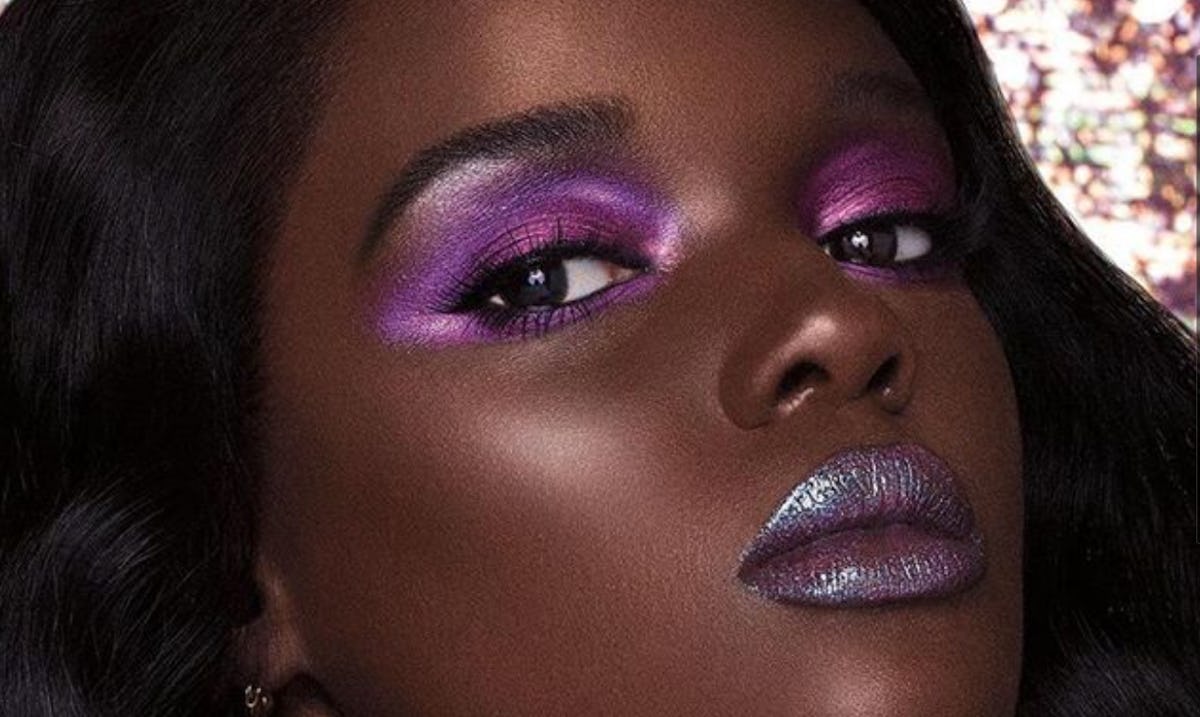 The Universe Wants You To Wear This Lipstick On Valentine's Day, Based On Your Zodiac Sign
Choosing what lipstick to wear is a powerful decision. Do you want to show the world that you're bad*ss and bold, or do you want to seem mysterious like a sphinx? If you're now sure what hue you should be wearing this Valentine's Day, then here's the best lipstick for you based on your astrological sign.
The right lipstick color can speak volumes long after you're done talking. Just by changing the shade on your lips, you can become more outgoing, more flirty, more sassy, or much, much more intense (my personal aesthetic). We know the right shade of red can give you the confidence to slay dragons and win wars, but pinks, nudes, purples, and greys will also equally effect your mood. Whether you're trying to woo a new love on Feb. 14, or you're keeping it fresh years into your relationship, the right shade of lipstick will help you out bb.
If your goal for this Valentine's Day is to be genuine as hell (which it should be), then you may want to use your lipstick to express your unique personality. Since astrology determines everything from how outgoing we are, to how we communicate, to what we look for in a relationship, we might as well let it determine our perfect lipstick shade, too.
Aquarius
We know you don't like to be stifled, Aquarius, so show your date how independent and original you are with an iridescent or holographic lip gloss. The new Urban Decay HI-FI Shine Ultra Cushion Lipgloss ($20; Urban Decay) in Candy Flip will have your lips sparkling more than the stars themselves.
Pisces
Pisces, are you ready for your peach moment? Your gentle and creative nature will be perfectly represented through the Marc Jacobs Beauty New Nudes Sheer Gel Lipstick ($30; Sephora) in In The Mood. It's not a orange, but not yet a nude.
Aries
Show your inner fire with a bright pop of coral on the lips. The Tarte Rainforest of the Sea Collection Color Splash Lipstick ($21; Sephora) in Daiquiri gives serious Havana vibes. Camila Cabello is shook.
Taurus
Go for something warm and cozy, Taurus, like this cocoa-tinged nude, Slow Burn, from the Marc Jacobs Beauty Le Marc Lip Crème Lipstick ($30; Sephora) line. The hint of brown keeps it sophisticated and the no muss no fuss formula is sure to make you smile.
Gemini
A subtle, iridescent shift has Gemini written all over it. If you're feeling extra, you can wear the Bite Prismatic Pearl Multistick ($24; Sephora) in Pink Pearl on your eyes and cheeks in addition to your lips.
Cancer
A glossy pink will get you going, Cancer. It's romantic and sweet, just like you. Try the Milk Makeup Lip Vinyl ($24; Sephora) in Poppin' on for size.
Leo
Go for the gold, Leo. If anyone can rock a straight-up gold lip, it's you. You are royalty, after all. Shine on with the Too Faced Melted Gold Liquified Lip Gloss ($21; Sephora). Even you will be mesmerized by its beauty.
Virgo
A soft, velvety pink hue is all you need, Virgo. Pat McGrath has got you covered with her Lust Mattrance Lipstick ($38; Pat McGrath) in Soft Core.
Libra
Play up the soft and romantic vibes with a glossy berry wash. The new Marimekko x Clinique Pop Splash Lip Gloss ($19; Sephora) in the shade Fruity Pop will have your smile glowing brighter than the moon. Plus the packaging itself is super artsy and cute.
Scorpio
Lead with your intensity, Scorpio. Pair dewy skin and minimal eyes with a rich and deep lip, like the Sephora Collection Cream Lip Stain ($14; Sephora) in Night Bird.
Sagittarius
Life is an even bigger adventure when you're wearing a red lip, Sagittarius. Whether you're traveling to Paris or Ukraine, red is always on trend. Take a some inspo from Smashbox's Lip Editor in Chief, Vlada, and rock a red like the Smashbox Be Legendary Liquid Lip ($24; Sephora) in Bad Apple.
Capricorn
Keep it short, sweet, and easy to apply with the Clinique Pop Lip Shadow ($20; Clinique) in Fuschia Pop. You won't even have to worry about your lipstick smearing as you eat sushi on your V-Day date.