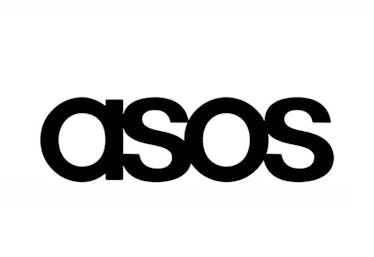 The ASOS 2017 Black Friday Sales Are So Crazy, They're Practically Giving Away New Wardrobes
ASOS
When it comes to fashion, I'm one of those traitorous Americans who believes that the Brits do it better. Whether in regard to street style, high fashion, or affordable retailers, the country across the pond always dominates in cool factor and uniqueness. So when I saw what the ASOS 2017 Black Friday sales entail, I just about lost my bloody mind.
Aside from its English origins, I love ASOS for three main reasons: It has an absolutely insane selection of brands and products (it stocks everything from Adidas to Missguided to designer items); it always offers affordable pieces no matter your price range; and it's super in-tune with seasonal trends. Whereas if I buy a piece at Zara I'll almost surely see a handful of other girls wearing it the next day, if I buy something from ASOS I'm way more likely to be the only one in the room with it on. (Ah, the beauty of foreign ecommerce shopping!)
From Nov. 23-28, the British retailer will be offering 30 percent off of absolutely everything on their website. Along with brand new product, this also includes items that have been previously marked down, as well as those that are already part of their outlet offerings (meaning they are up to 70 percent off). In short, you'll be able to cop an entire new wardrobe for pennies. All you have to do is use the promo code EPIC30 at checkout, and enjoy some tea and crumpets as your insane savings roll in.
It's also worth mentioning that they offer a 10 percent discount to all students, so if you're in school and on a beer budget, it's an optimal place to shop.
In an effort to help expedite your ASOS Black Friday shopping extravaganza (I genuinely feel the event is worthy of that ridiculous word), I attempted to picked out the retailer's best offerings to recommend. But their site is literally brimming, if not overflowing, with must-haves so you might want to do another curation on your own. Trust me, it's worth the time.
Here's what I'll be buying. Cheerio.
Sheen Queen
Whether worn like the above or with a bralette and slouchy denim, this dress is an awesome layering piece that will add a touch of playful shimmer. Daring New Year's Eve, anyone?
Flower Power
Red and ruffles go together like peanut butter and jelly. (Please see the dancing emoji woman in the red dress for reference.) With it's baby turtleneck, this top is what my winter style dreams are made of.
Mad For Plaid
I need this based on coziness alone. I'd definitely opt to buy both pieces of the set and would pair them with the boots below. This is British style epitomized!
Happy Feet
Anyone who knows me will tell you I own way, way, way too many variations of the black boot. From patent to croc to buckled, my closet is packed to the brim with different versions of the staple. But I still need these. They have a slight heel and hit higher up on the ankle, meaning they will look amazing when worn with dresses. Or anything, really.
Vinyl Night
Part shiny and part furry, this coat provides both optimal warmth and chicness. I am a firm believer that statement outerwear is what makes a winter wardrobe you'll actually love to wear . Check.
The Fray
How fun are these side-fringe jeans? Giddy up cowgirl. Usually, embellished or otherwise jazzed-up jeans will cost you a pretty penny. But this pair, which features a bold strip of frayed fringe down either leg, comes in at under $50. And that's pre-sale. This paired with the above top, boots, and coat would be all kinds of rad.