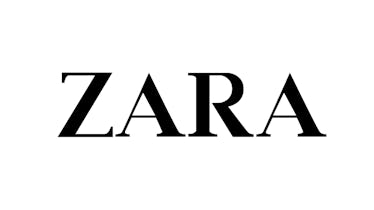 Zara's Black Friday Deals Are Almost Here, So You Can Look Amazeballs For The Holidays
Zara
I can think of no better way to follow up a Thanksgiving feast than waking up the next morning and trying on clothing. Well, maybe I can, but c'est la vie. This year, accept that new clothes are more affordable than an iPhone X and enjoy the Zara Black Friday sale as your post-turkey celebration.
Zara is notoriously tight-lipped about their week of Thanksgiving sales. In years past, the retailer has slashed their prices up to 20 and 30 percent off select items. The trendy retailer typically targets seasonally-appropriate pieces like coats and sweaters, because Zara gets you and they know that a cute, affordable coat is nothing to comprise on. While some of you may be scoffing over my excitement of a potential 20 percent off sale on the biggest shopping day of the year, remember that Zara is pretty damn affordable even without a sale. A 20 or 30 percent discount means that I can buy 20 or 30 percent more stuff - TBD if that math checks out. Whether you'll take the deal at face value and save money, or go my route and most definitely end up spending more than you normally would, there's no denying that Zara is one of the most stylish retailers out there, so any level of sale is better than none at all.
Now remember, Zara has not officially announced their Black Friday deals yet, but the brand historically offers sales both in-store and online beginning the day after Thanksgiving, and extending into Cyber Monday. Here are a few of my favorite things that I dare you to try and buy before I do.
Floral Jacquard Coat
($169; zara.com)
I know I said Zara is affordable even without sales, but they do have some more luxurious (read: pricey) things, too. If you wouldn't normally drop close to $200 for a single article of clothing, first of all, I understand. Secondly, with the forthcoming discount, and the fact that this coat looks like it should cost closer to $2,000, I say go for it.
Textured Jacket
($50; zara.com)
If you live in a climate closer to that of King's Landing, you can still rock a jacket with the best of 'em. This peachy keen faux-shearling variety will have you covered (literally) well into spring.
Sweater With Colored Sequins
($50; zara.com)
Sequins FTW: This sweater is screaming to be bought for the holidays. I don't want to squeeze into a glittery bodycon dress either, so this will still keep both you and me looking festive AF.
Metallic Faux-Suede Jacket
($90; zara.com)
A silver blazer is still special but a little more sophisticated if sequins aren't really your thing. This is especially versatile because it can be worn year-round - there's nothing wrong with a dose of metallics in the spring or summer, IMHO.
Also good to note, the same piece doubles as a dress, but please consider your height before you go pant-less. My guess is anyone over about 5'4" will need to cover their derriere.
Printed Midi Dress
($90; zara.com)
If you're not a fan of the aforementioned jacket-cum-dress sans pants, this midi dress will provide better coverage. The celestial print is too adorable to handle. It's giving me serious The Magic School Bus vibes, so maybe I'll dress up as Ms. Frizzle for Halloween next year.
Printed Wrap Skirt
($50; zara.com)
A skirt that hits at or below the knee emits a seriously adult aura. You don't actually need to feel like an adult before you put this on, but you'll feel like one afterwards. And florals are not just for spring, they can really brighten up your mood when it's pitch black outside after 4:00 p.m.
Sequined Trousers
($90; zara.com)
Speaking of brightening things up, these are some epic pants. Buy them this Black Friday and save them for New Years Eve, so you can stand out from the crowd of women freezing in miniskirts. You can also keep these around for a mermaid Halloween costume next year - I'm really into repurposing clothes, and Halloween, if you haven't noticed.
Checked Blouse With Pearl Beads
($40; zara.com)
Zara has taken flannel to a new level and I'm here for it. Use your own judgement to decide if this is work-appropriate for you, but it's definitely a step up from your SO's oversized plaid.
Tote Bag With Metal Handles
($50; zara.com)
Accessories are the great equalizer, and this bag is a great carry-all. It'll fit all the essentials (phone, wallet, keys) and also a pair of heels to change into once you get to your destination. I don't believe that anyone actually walks around in anything above two inches.
Long Faux Pearl Necklace
($30; zara.com)
I know that chokers are still having a moment, but so is grunge, and this punk rock take on a pearl necklace is gnarly, dude. Try wrapping it around twice for something closer to a choker look, if you so desire.