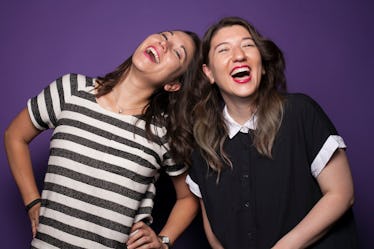 The Advice My Older Sis Gave Me When I Was 18 About Adulting Helped Me Master It
My older sister has been my role model since day one. She is and always will be three steps ahead of me in life, and I'm follow along. From middle school to high school, it was easy to be her shadow. However, as I prepared to head off to college in New York, I realized that I wouldn't have my older sister there to help me along the way. That's when she gave me words of wisdom, and it's the advice my older sister gave me when I was 18 about adulting has stuck with me over the years.
These amazing pieces of advice helped me master adulthood in the best way I can. We all know that there's a delicate work-life balance that can easily be thrown off. You want to live your best life, thrive in your career, and do this adulting thing right. You also need to carve out some "me time" and invest time in the people who matter most in your world. That's a lot to juggle when you're in your 20s, but you're very capable to do it with the right techniques.
I think I've been pretty good about walking the line of work and fun, and I owe it all to these eight things my sister told me right before I went off to college.