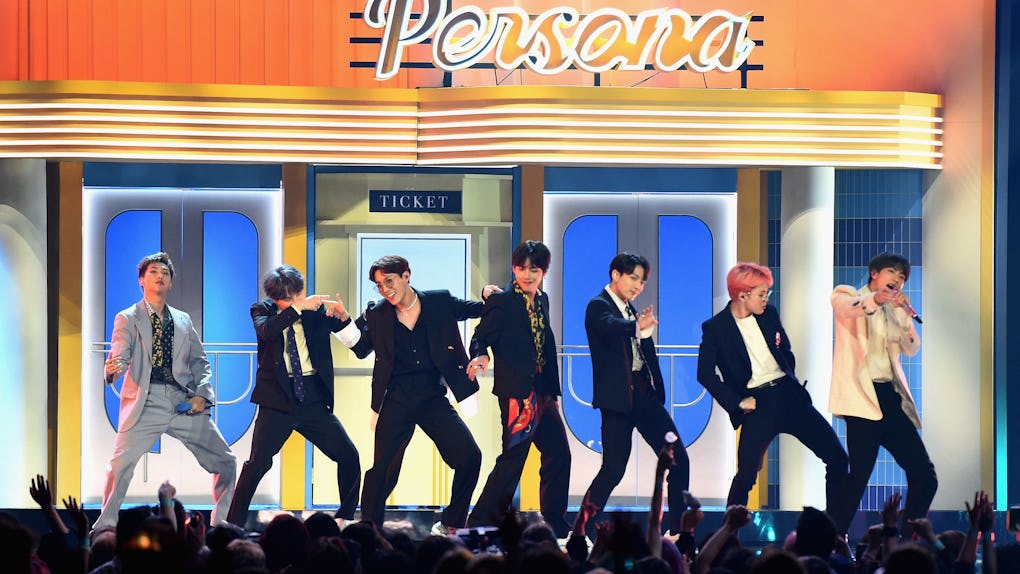 Ethan Miller/Getty Images Entertainment/Getty Images
The 5 Best Moments From BTS' Osaka, Japan Concert You'll Want To Watch On Repeat
After almost a month-long hiatus, BTS is officially back on tour. RM, Jin, Suga, J-Hope, Jimin, V, and Jungkook hit the stage in Osaka, Japan on July 6, 2019 to perform their first of two Osaka shows at Yanmar Stadium Nagai. As usual, the concert was absolutely epic, and though its hard to pick the top moments from a performance filled with top moments, here are the best five moments from BTS' Osaka, Japan concert that you'll want to watch on repeat.
BTS' Love Yourself, Speak Yourself world tour to promote their latest album, Map of the Soul: Persona, started off in early May at a sold-out Rose Bowl Stadium in Los Angeles, California. After two shows on the West Coast of the United States, the boys traveled to Chicago, Illinois and East Rutherford, New Jersey, before hitting São Paolo, Brazil; London, England; and Paris, France. After the second Paris concert on June 8, BTS took a month-long break from touring. The break wasn't actually a break, though, because the ambitious K-Pop group just kept working — they put on a two-part Muster in their home country of South Korea, and they even dropped a full music video for their song, "Lights."
But, the group came back stronger than ever and delivered some powerful performances and hilarious shenanigans at their first Osaka concert on July 6. Check out these amazing moments from BTS' first night in Japan on their Love Yourself, Speak Yourself world tour.