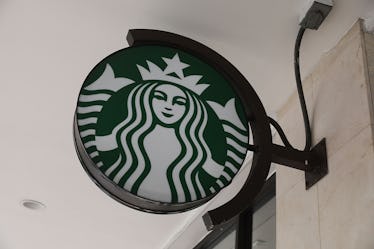 Kick Off Labor Day Weekend With BOGO Espresso Drinks At Starbucks' Happy Hour
Joe Raedle/Getty Images News/Getty Images
OK, Pumpkin Spice Latte lovers, as if this week couldn't get any better, I've got more good news to share. Not only is the highly-anticipated pumpkin spice brew coming back on Tuesday, Aug. 28, but you'll be able to get one on the house just days later. Starbucks' Aug. 30 Happy Hour includes BOGO espresso drinks for you and a friend. That means you can each celebrate the early and unofficial start off fall with two PSL's for the price of one. Do I have your attention yet?
You've probably spent your summer slurping down buy-one-get-one Frappuccinos and other iced drinks, but this latest deal from Starbucks takes the cake. Sure, it's not the first time Starbucks has offered BOGO espresso drinks as a part of their 2018 Happy Hour. It is, however, the first time the deal has been offered since the Aug. 28 release of the holy Pumpkin Spice Latte.
Is it just me or does it seem that everyone has been counting down to the return of the PSL more so than in previous years? The internet seems to be wild with anticipation about the PSL. Starbucks even created a Facebook group called the Leaf Rakers Society where fellow PSL aficionado can talk about all things pumpkin spice. Whatever the case, I'm here for it and so ready for its return. It signifies the start of all good things about the autumn season.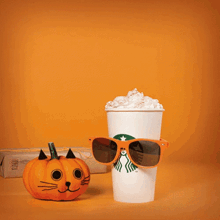 Back to the point: What better way to celebrate the return of the PSL than with Starbucks' Happy Hour on Thursday, Aug. 30? If you're not already in on Starbucks' Happy Hour deals, you better fix that ASAP. First, you can sign up on the Starbucks website to get Happy Hour promotions delivered straight to your inbox. This is the easiest and fastest way to gain access to Thursday's Happy Hour. All you need to do is provide your first and last name, zip code, and a valid email address where they can send your Happy Hour code.
Or, you can sign up to become a Starbucks Rewards Member. This step is a little more involved but still doesn't require much time. Just remember the payoff is free and discounted Starbucks drinks, and that's so worth it. To create your account, you will need a Starbucks gift card. If you don't have one, that's OK. Starbucks can give you an instant digital card to get started. You'll just have to follow a few quick and simple steps, and you're good to go.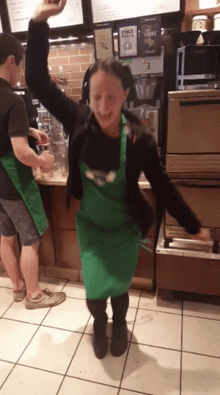 Of course, the Aug. 30 Happy Hour doesn't only include buy-one-get-one Pumpkin Spice Lattes. It's good on any hot or iced espresso-based beverages, size grande or larger. Happy Hour doesn't start until 3 p.m., so you'll have to wait until the afternoon to order up your brew.
I recommend downloading the Starbucks app and logging in with your newly-created account if you went that route. This gives you easy access to your Starbucks Happy Hour promo code and you can pay right from the mobile app. One other perk to the app is that it sends you reminders the day before or day of Happy Hour. This is especially helpful if you're busy during the afternoons. Starbucks Happy Hour is the perfect pick-me-up and precursor to the upcoming Labor Day Weekend.