One of my favorite drinks to order at Starbucks is a Frappuccino. The ice-blended beverages are cool, creamy, and still contain the bit of caffeine I need to function. I don't indulge myself often, mostly because it's a treat. That's why I'm excited about the upcoming Starbucks Happy Hour promotion. Starbucks' Aug. 23 Happy Hour offers BOGO Frappuccinos, so bring a friend to share with.
On Thursday, Aug. 23, Starbucks will be offering buy-one-get-one-free Frappuccinos. The frozen deal starts at 3 p.m. and lasts until closing time. Additionally, as part of the same Happy Hour deal, Starbucks is also offering BOGO handcrafted espresso-based drinks. The BOGO deal can only be used on drinks size grande or larger. This is the perfect opportunity to take a midday break from work with your favorite officemate and enjoy a BOGO Frappuccinos or espresso drinks from Starbucks. The promotion excludes brewed coffee, bottled beverages, protein blended cold brew, as well as Starbucks Reserve beverages, according to Starbucks.
This might be one of the best Happy Hour deals yet. Usually, Starbucks will offer BOGO deals or discounts on just one type of drink. For example, their Aug. 16 Happy Hour offered only BOGO iced drinks. The Aug. 23 deal gives you (and a friend) lots of different options when placing your order. It really is the best of both worlds. If you still haven't tried the Ultra Caramel Frappuccino that features Sweet Cold Brew Whipped Cream or the Triple Mocha Frappuccino, now's the chance. If this Happy Hour deal was happening several weeks from now, you'd be able to order Starbucks' iconic Pumpkin Spice Latte. It's been so long since I've sipped on a PSL, I'd order two of the fall-inspired drinks. Alas, the PSL isn't available just yet. A girl can dream.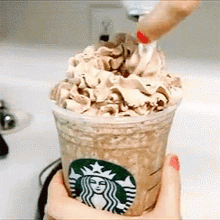 Now to the details. Want in on Starbucks' weekly Happy Hour deals? You'll need to sign up to be invited. The first way to get the deals delivered right to your inbox is by signing up on the Starbucks Happy Hour website. This is the easiest and quickest way to score your Happy Hour code. All you need to do is provide your first and last name, valid email address, and zip code. Once you've done that, Starbucks will email you a barcode that you can show your barista when Thursday afternoon rolls around. Your code can only be redeemed once during a given Happy Hour.
The other option is to become a Starbucks Rewards Member. You will need a star code or a Starbucks gift card to get started. If you don't have either of those, Starbucks will provide you with an instant digital card to get your account set up. When you're done, download the Starbucks app to your phone and log in to your account. To find your Happy Hour code in the Starbucks app, click "Inbox" and then "Messages" to view your deal.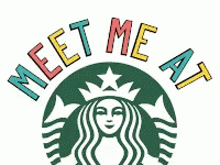 Oh, and one more thing. Make sure to turn on notifications in your phone's settings for the Starbucks app. The Seattle-based coffee retailer is great about sending reminder alerts the day before or day of Happy Hour. It's easy to get caught up with work or busy with something else during the afternoon. Starbucks won't let you forget that Happy Hour is coming up. It really is so thoughtful of them.
Happy Hour is only valid at participating Starbucks locations and can't be combined with any other offers. Cheers!