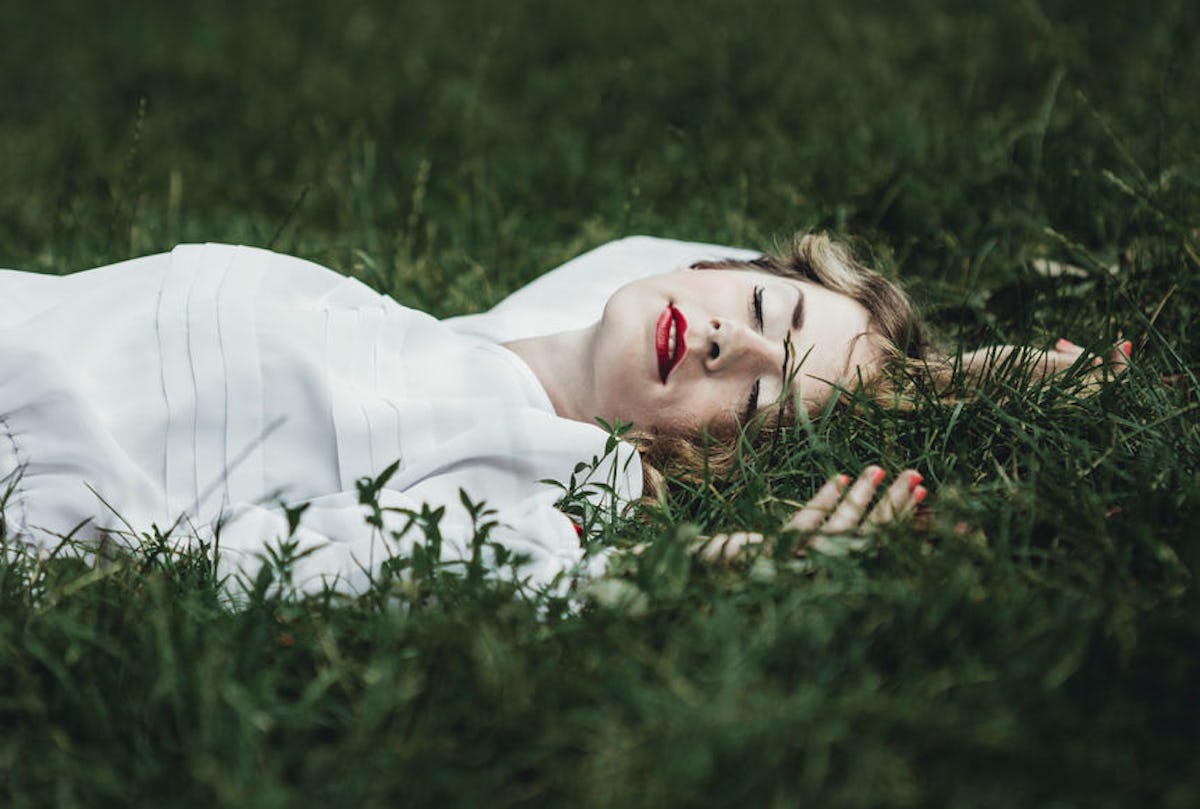 These 3 Zodiac Signs Will Have The Best Week, Thanks To Libra Season
It's officially the last week of summer. Ready or not, it's clear that we're onto another important phase in our yearly journey through the seasons. Whether you're going through boxes of tissues crying over summer's end or making the best of it by hosting a bangin' farewell party, autumn is coming at you fast. As the sun leaves behind analytical, organized, and nit-picky Virgo for beautiful, poetic, and harmonious Libra, one thing's for sure: As of September 17, 2018, this will be the best week for these zodiac signs: Libra, Virgo, and Scorpio. If your rising sign made the cut, you can bet that you, too, shall be reveling in this cosmic transition.
While the beginning of the week will be about absorbing Virgo's productive, detail-oriented, and practical power, the sun will dance gracefully into Libra as of September 22. Make sure you cross as many items off your to-do list and solve any pressing issues before the shift, because the energy from Libra will draw your attention towards romance, fashion, and style. Expect symmetry to crystallize your world, because Libra season begins on the autumn equinox for a reason. During a moment in which the day lasts just as long as the night, Libra is about finding balance between all things, even the light and the dark.
Libra: Your Coronation Awaits You, Your Majesty
As of this week, Libra season is raining stardust in the streets and you, my dear, are the queen. With your solar return underway, the world is just as beautiful, fashionable, and loving as you prefer it to be, so prepare to start strutting through life as though a red carpet is beneath you.
As your natural talents are being reinvigorated with life, you're fully in touch with who you are, where you've been, and where you're going. Take time to list the reasons why you're so damn powerful and thank yourself for being you. Even if the last year was full of trial and error, you survived another trip around the sun, to pat yourself on the back and treat yourself to as much luxury, romance, style, and decadence as your Venus-ruled heart desires.
Virgo: You're Living It Up During The Last Week Of Virgo Season
By the end of the week, Virgo season will have reached its end, closing the chapter on your reign over the cosmos. However saddening it may be to remove your crown, there's no way you won't go out with a bang. When the sun forms a conjunction with Mercury, your ruling planet, you'll be oozing a ridiculous amount of power, so use it however you see fit. Your intelligence will be on high-alert, your wit will be especially on point, and your energy levels will skyrocket.
Do yourself a favor and live out your last hurrahs however your heart desires. It could be time to plan a last minute project, gather with friends for a spontaneous adventure, or treat yourself to a day of solitude and mental productivity. You're a zodiac sign that contains many facets. This week, you'll be reminded of just how deep your personality goes.
Scorpio: You Already Know You're The Sexiest Of All The Zodiac
Venus — planet of love, romance, persuasion, luxury, and all the finer things in life — is still strutting her way through Scorpio. For the last few weeks, you've been enjoying the Venusian effect. You're more flirtatious than ever, your seductive look leaves plenty to the imagination, and right now, everyone has a crush on you. With your intense passion, mysterious sexiness, and subtle charm, the whole world knows your name. Don't be surprised if people are dying to make plans with you because you're beyond enchanting at the moment.
However, you must remember that while Venus can give you superpowers, try your best to use these superpowers for good. You're ultra persuasive right now, so make sure you don't use that talent to create unnecessary drama. Even though Venus is convincing, people catch onto her games eventually.