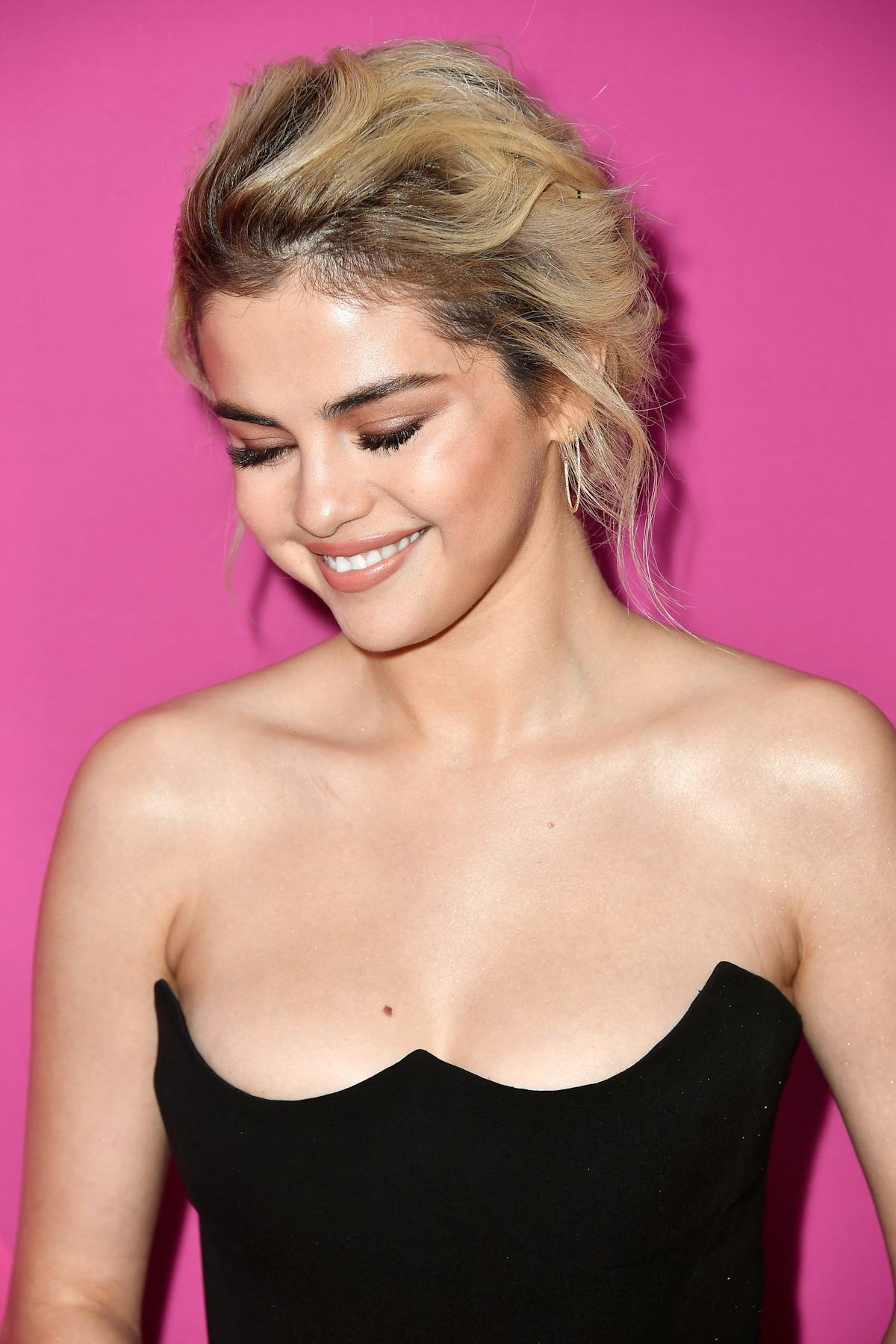 Selena Gomez Confirmed She's Releasing An Album Soon & Fans Are Freaking Out
Frazer Harrison/Getty Images Entertainment/Getty Images
You've heard me say it a thousand times: If 2017 wasn't the year of Selena Gomez, then I don't know what this year was. Our main girl has been in the press left and right, but more importantly, she's been IN the studio working on her next album. After a big year for her career, love life, and mental and physical health, Selena Gomez's new album is coming, and fans are obviously totally losing it.
We've been rolling around in her epic "Bad Liar," "Fetish," and "Wolves" tracks and to now know there is a whole album behind these masterpieces is almost too much to handle. After taking a noticeable break from the limelight, Gomez came out swinging this summer with her hit "Bad Liar" AND an announcement that she was low-key undergoing a life-saving kidney transplant. NBD.
In one of the most revealing Instagram posts of all time, Gomez shared a pic with her kidney donor and best friend, Francia Raisa. She captioned the image with this emotional and raw message:
I'm very aware some of my fans had noticed I was laying low for part of the summer and questioning why I wasn't promoting my new music, which I was extremely proud of. So I found out I needed to get a kidney transplant due to my Lupus and was recovering. It was what I needed to do for my overall health. I honestly look forward to sharing with you, soon my journey through these past several months as I have always wanted to do with you. Until then I want to publicly thank my family and incredible team of doctors for everything they have done for me prior to and post-surgery. And finally, there aren't words to describe how I can possibly thank my beautiful friend Francia Raisa. She gave me the ultimate gift and sacrifice by donating her kidney to me. I am incredibly blessed. I love you so much sis. Lupus continues to be very misunderstood but progress is being made. For more information regarding Lupus please go to the Lupus Research Alliance website: www.lupusresearch.org/ -by grace through faith
The photo is a stark contrast to her most recent Instagram pic, which shows a healthy and stunning Gomez poised at a microphone in a recording studio. Long story short — she's back, baby. And a new album is coming with her.
Gomez captioned the photo, "Currently. Until the next year. Here's where I'll be."
Gomez confessed on BBC's The Radio 1 Breakfast Show With Nick Grimshaw, "There is an album."
She said,
... And I think it's fair to say that people know the year I've had, and I've poured my heart into my music and I wanted it to be fresh. It wasn't really about charts for me or numbers. It was more just about what I could creatively do for my music. So, yes, I can successfully say that my inspiration for this next album is in full motion and it will be very soon.
Lord, help us.
Obviously, fans on Twitter are freaking out.
Gomez packed the heat this year with her American Music Awards performance, and was even named Billboard's Woman Of The Year. Pair all of these big milestones with the end of her relationship with The Weeknd and the beginning of a new one with her ex Justin Bieber, and you've got yourself one whirlwind of a Selena Gomez storm.
Still, if you think she's overwhelming herself, think again. She told Billboard,
I'm really proud of where I am right now. I handle things in a healthy way. I can enjoy where I'm at. I love being able to say "no." I like being a part of the world. People are so terrified of other people. I see it in my generation a lot. There's so much anxiety and angst, and the pressure just keeps getting worse. [But] I'm proudest of not becoming jaded. I have every reason to be like, "Fuck all of you." And I don't. I'm going to have the bad days where I don't want to leave my bedroom -- but I'm ready for them.
Girl, we're all in.
Check out the entire Gen Why series and other videos on Facebook and the Bustle app across Apple TV, Roku, and Amazon Fire TV.