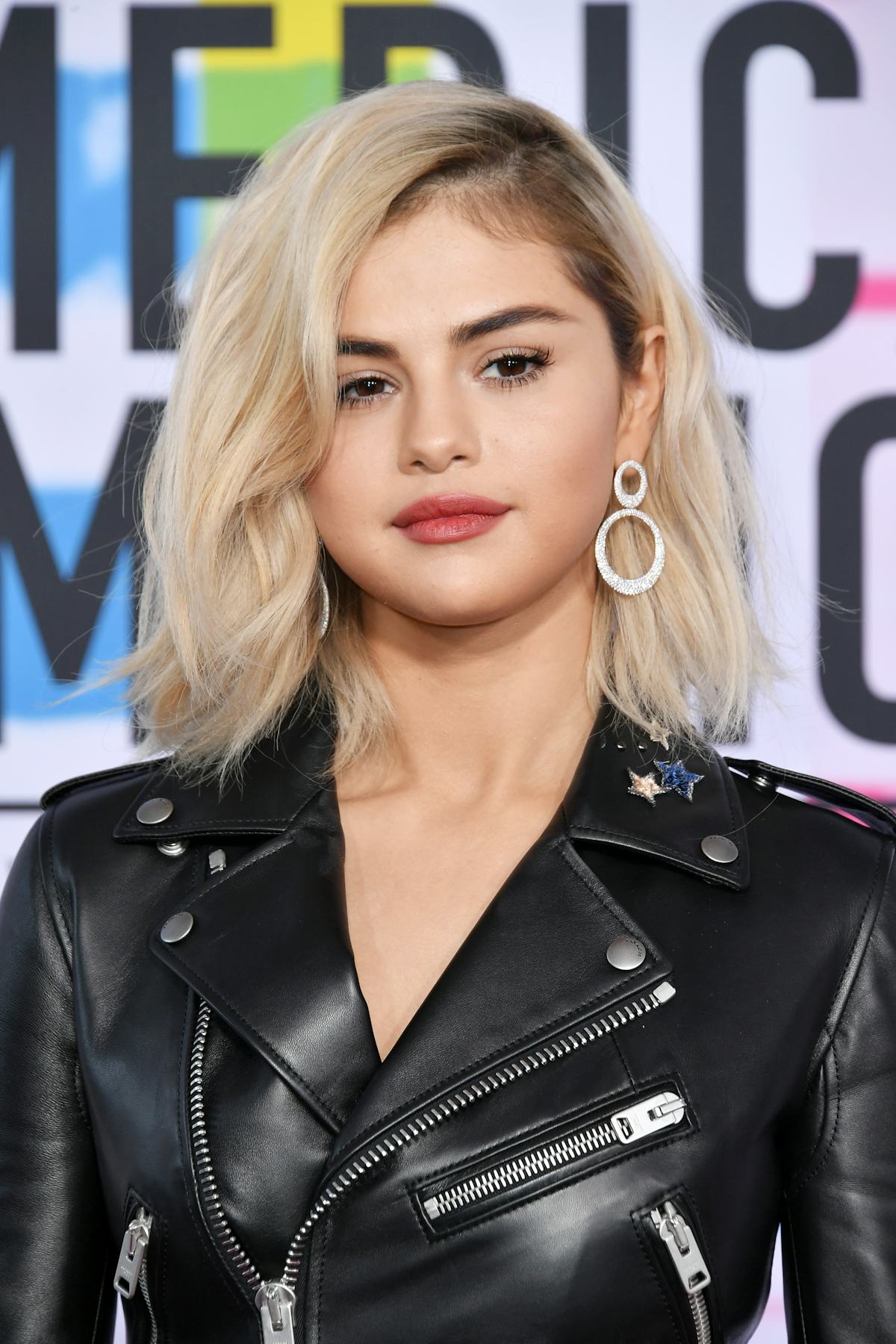 Selena Gomez Opens Up About Justin Bieber: "We've Gone Through Seasons In Our Lives"
Neilson Barnard/Getty Images Entertainment/Getty Images
I've said it once. I've said it a thousand times. Justin and Selena are back together, people! If you won't take it from me, take it from Gomez herself. Selena Gomez's quotes about Justin Bieber prove they're in it to win it, and we are here for it.
The two quickly reunited earlier this October after Gomez's public split with The Weeknd. It seemed like uncanny timing for Bieber to make such a quick and intense re-entry into her life, but we have since learned it was not at all coincidence. Low-key, they have been rekindling their romance. In the past month, we've spotted Bieber and Gomez hanging out at breakfast, attending church, kissing at hockey games, and goofing around on bicycles. In video footage, they seem weirdly comfortable and at ease around each other, especially after such a reportedly tumultuous relationship.
Now, Gomez has been named Billboard's Woman Of The Year, and she's ready to talk about Justin.
In the interview scheduled to be released on Thursday, Nov. 30, Gomez gets candid about finding Bieber back in her life. She said,
I'm 25. I'm not 18, or 19, or 20. I cherish people who have really impacted my life. So maybe before, it could have been forcing something that wasn't right. But that doesn't mean caring for someone ever goes away. And [that goes for] people in general.
That includes Bieber, but a few other famous friends like Miley Cyrus, Joe Jonas, Nick Jonas and Demi Lovato, all of which Gomez mentions by name.
She said,
... we've gone through seasons in our lives. I don't think it's as serious as people make things out to be half the time. It's just my life. I grew up with all of these people, and it's so cool to see where everybody is. It comes back to the idea of me remaining full. I think a true representation of love is beyond just yourself. It's me going to get coffee earlier this morning and talking with a woman who was celebrating her birthday and going to Disneyland for the first time. I told her about my favorite things there, and she got excited, and then I got excited because she was excited. The littlest things are impactful.
When asked directly about Bieber, she simply stated, "I cherish people who have really impacted my life."
And what a huge life Gomez has.
This past year, she released hit after hit with her singles "Bad Liar," "Fetish," and "Wolves," all while low-key undergoing a kidney transplant surgery. She's also continued to step out as a voice for mental health advocacy, and delivered a polarizing performance at the 2017 American Music Awards.
Reflecting back on a lot of her personal challenges, Gomez said,
I've had to accept where I am. It took me about five years and moments where I needed to step away and be alone and fight those fights on my own, or go away to a place where I could focus on that. And that time for me was so painful and really hard and very lonely. But I really, really felt that that's what helped me feel satisfied with where I am.
She added,
I'm really proud of where I am right now. I handle things in a healthy way. I can enjoy where I'm at. I love being able to say "no." I like being a part of the world. People are so terrified of other people. I see it in my generation a lot. There's so much anxiety and angst, and the pressure just keeps getting worse. [But] I'm proudest of not becoming jaded. I have every reason to be like, "Fuck all of you." And I don't. I'm going to have the bad days where I don't want to leave my bedroom -- but I'm ready for them.
Sing it, Girl.
Check out the entire Gen Why series and other videos on Facebook and the Bustle app across Apple TV, Roku, and Amazon Fire TV.