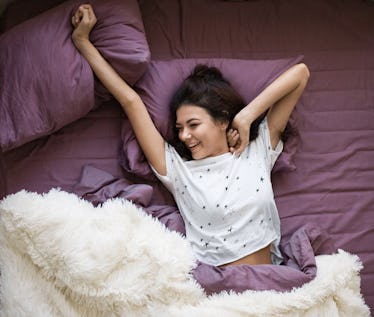 People Who Really Love To Nap Have These 8 Things In Common
Growing up, napping was a luxury many of us took for granted. Now that I'm an adult, I'm so envious of preschoolers for being able to take part in the wonderful afternoon activity that is nap time. It's one of those things I wish I could go back in time and appreciate more as a kid. We were literally given a solid block of time in our weekly schedules to just sleep in the middle of the day. (What a dream.) In addition to myself, I'm sure many other people who love to nap are making up for all of that undervalued time by napping as much as possible now.
We know what the most important thing in life is. It's not money, diamonds, or Instagram followers; it's squeezing in a cat nap every day. Sure, coffee is a great boost to get you going when you feel yourself dragging, but the only thing that'll really wake you up is a quick power nap. Some people may think we're lazy or sleeping through life, but we're actually just living our best lives. People who love to nap are my people, and we are very familiar with these eight things that only nappers truly understand. Now, if you'll excuse me, I need a quick boost, so you know what that means: It's nap time.